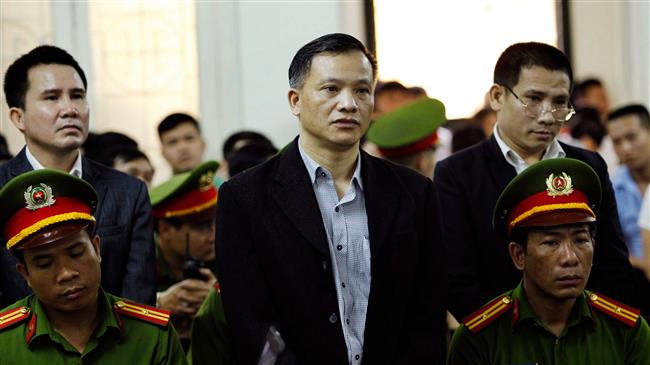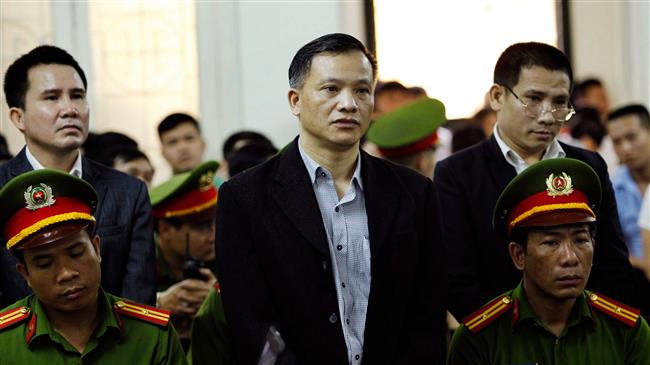 A Vietnamese court on Monday upheld prison sentences against four human rights campaigners convicted of attempting to overthrow the state, a lawyer said.
The Hanoi People's High Court rejected the appeals by the four against an April trial verdict that charged them with activities "aimed at overthrowing the people's administration".
Nguyen Trung Ton and Truong Minh Duc were sentenced to 12 years in prison during the April trial, while Nguyen Bac Truyen received a 11-year prison sentence and Pham Van Troi a 7-year sentence.
"The jury upheld the sentences, arguing that the convicted didn't have any new evidence to show they are innocent," Troi's lawyer, Ngo Anh Tuan, told Reuters.
"The sentences given to them are too heavy given that their activities haven't left any adverse impacts on the society," Tuan said.
The four were part of a group who in 2013 formed "Brotherhood for Democracy", which conducted "anti-government activities" to "build multi-party democracy" in Vietnam, according to a copy of the official indictment.
Despite sweeping economic reform and increasing openness to social change, Vietnam's ruling Communist Party retains tight media censorship and does not tolerate criticism.
The country has been stepping up the sentencing and arrest of activists and handing them longer jail terms amid a crackdown on dissent.
"Vietnam must end its systematic repression against human rights defenders who simply seek to reform the government in the country where they live," Phil Robertson, Deputy Asia Director of New York-based Human Rights Watch, said on Sunday.
Brotherhood for Democracy founder Nguyen Van Dai, who was handed a 15-year prison sentence at the April trial, did not appeal the verdict, along with a group member Le Thu Ha, who was sentenced to nine years in prison in April.
In April, Dai's wife Vu Minh Khanh had said she was disappointed with the outcome of the trial and strongly protested it. Dai will "continue to fight and will appeal the verdict," she said at the time.
Khanh declined to comment on Monday as to why Dai had decided not to appeal.
After April's trial, Vietnam's foreign ministry spokeswoman Le Thi Thu Hang said "there is no such thing as a 'prisoner of conscience'," in Vietnam:
"There's no such thing as people being arrested for 'freely expressing opinion," Hang said.
(Source: Reuters)