Iran
Middle East
Vigilance of Iranians Foiling Enemy's Plots to Foment Insecurity: IRGC Chief
Commander of the Islamic Revolution Guards Corps Major General Hossein Salami hailed the Iranian nation's vigilance against the hostile plans for inciting insecurity and creating problems in the country.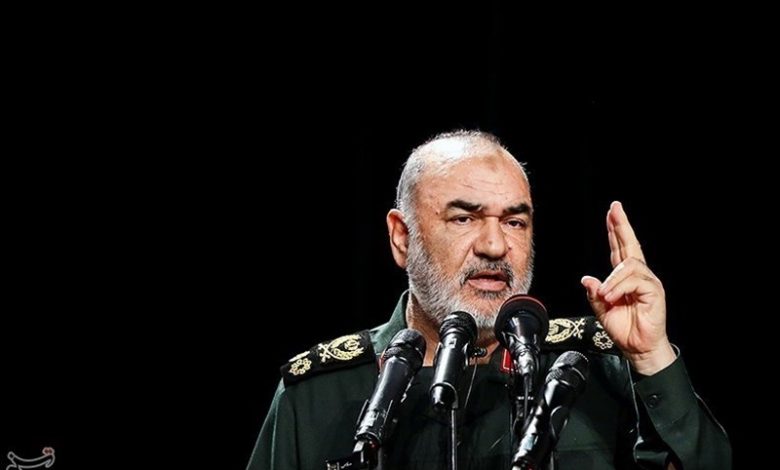 "Afflicting insecurity on Islamic countries' borders, including those of Iran, has invariably formed one of the enemies and foreigners' strategies," Major General Salami said on Sunday.
"However, they will take this dream to their graves," he added.
"Our borders are safe and strong, and the Islamic Iran's youths are standing strong and preserving the security," he stated.
The commander made the remarks during a ceremony entitled to commemorating those who have been martyred in the service of the country's defense from the western border province of Kordestan's Sanandaj County.
He acknowledged the province's decades-old sacrifices in the face of the "vehement invasions" that the global arrogant powers have been waging against the country on various fronts, Press TV reported.
General Salami also paid tribute to the province's ongoing endeavors towards ensuring the country's security.