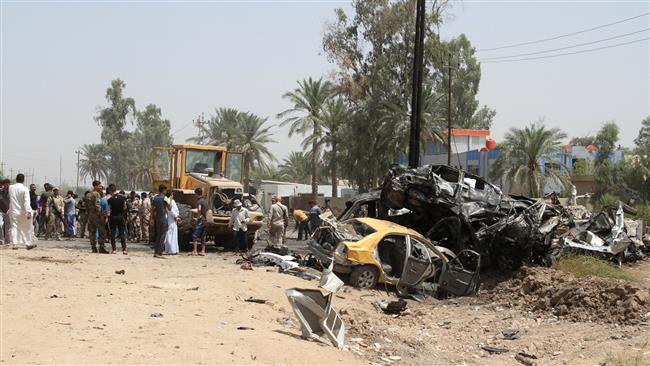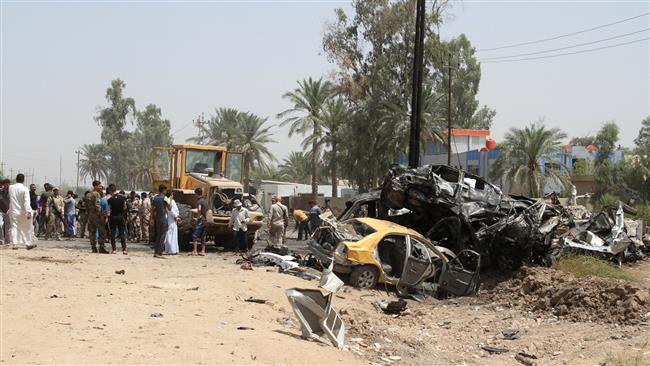 Latest figures released by the United Nation show that acts of terrorism and violence left nearly 700 people dead in Iraq in August as Takfiri Daesh militants push ahead with their terror activities in the face of joint operations by Iraqi army forces and fighters from the Popular Mobilization Units.
According to the UN Assistance Mission for Iraq (UNAMI), a total of 691 Iraqis lost their lives last month, and 1,016 others were injured.
The UN mission added that there were 473 civilians among those killed, while the number of civilian injuries hit 813. Violence also claimed the lives of 218 members of the Iraqi security forces, and 203 others sustained injuries.
A large number of the fatalities were recorded in Baghdad, where 231 civilians were killed and 676 others wounded.
The troubled northern province of Nineveh saw 116 people killed and another 83 injured.
Elsewhere, a total of 81 people died and 13 others were wounded in Iraq's northern oil-rich province of Kirkuk.
"The bloodletting in Iraq continues without letup. Casualty figures remain too high and civilians again are bearing the brunt," said UN envoy to Iraq Jan Kubis.
"In the past few days, Daesh bombers struck a wedding celebration in Ayn al-Tamr in Karbala governorate, killing or wounding many, and bombs went off in the capital Baghdad. We strongly condemn these terrorist attacks and other acts of violence, reiterate our call on the parties to undertake every effort to safeguard the lives of civilians and urge Iraqis in general to show strength in unity in the face of this unrelenting violence," he added.
Multiple blasts kill 3, injure 20 in Baghdad
Meanwhile, Iraqi security and medical sources said a bomb attack at a commercial district in Baghdad's southern neighborhood of Dora killed one civilian and wounded seven others on Thursday.
The casualties came after a bomb went off near the Diyala Bridge in southeastern Baghdad, killing one person. At least five others were also wounded in that attack.
Separately, a bomb explosion in in Baghdad's northwestern neighborhood of al-Shu'ala claimed the life of a civilian and wounded eight others.
The northern and western parts of Iraq have been plagued by gruesome violence ever since Daesh terrorists mounted an offensive there more than two years ago. The militants have been committing vicious crimes against all ethnic and religious communities in Iraq, including Shias, Sunnis, Kurds and Christians.
The Iraqi army and volunteer fighters from the Popular Mobilization Units have been engaged in joint operations to retake militant-held regions.