Europe
Violence erupts at German far-right protest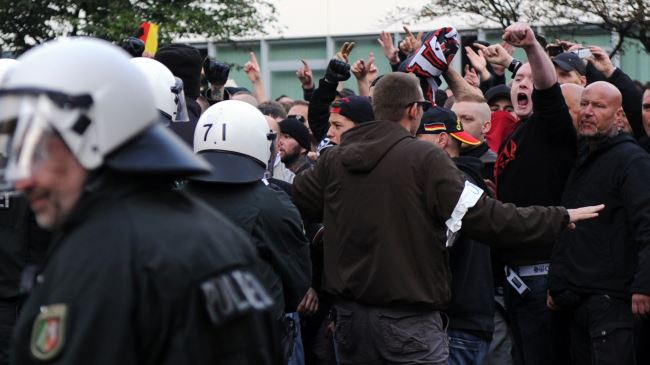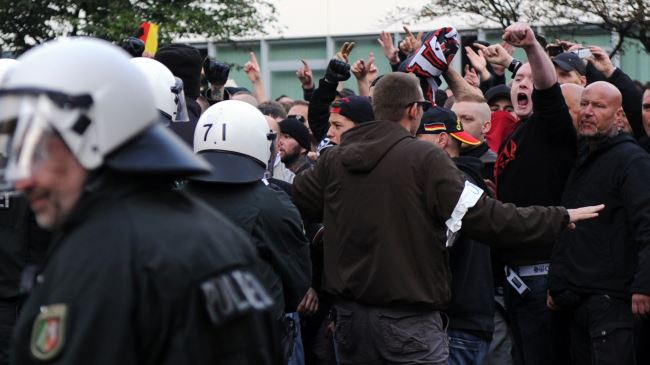 Proponents of far-right political ideologies in Germany have clashed with riot police, injuring over a dozen officers.
The violence erupted on Sunday after some 2,500 neo-Nazis and soccer hooligans staged a demonstration in the western city of Cologne.
Riot officers used water cannons and pepper spray to disperse the protesters, who were hurling rocks, fireworks and bicycles at police.
Andre Fassbender, a spokesman for the city's police, said 13 officers and one protester were injured in the clashes and a police vehicle was also overturned.
Fassbender added that six people were taken into custody and further arrests would likely follow after a review of video footage of the protest.
German media reported that some protesters chanted, "Foreigners out" and "Free, social and national: National Socialism now."
A counter-rally was also held by some 500 people from several human rights organizations against the far-right protest.
Meanwhile, a police union spokesperson voiced concern over the presence of soccer hooligans at the demonstration, saying the police were dealing with a new trend that could turn highly dangerous.