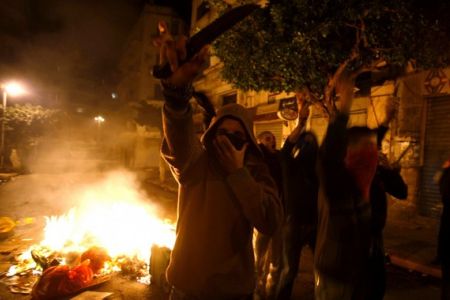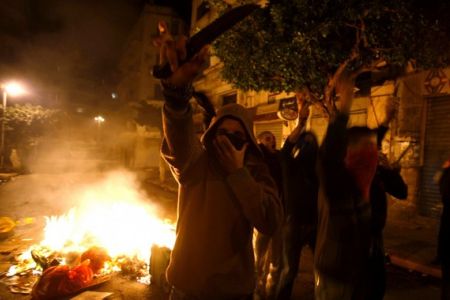 An 18-year-old youth has been killed in riots in Algeria, becoming the first casualty since the outbreak of clashes over soaring food prices and rampant unemployment in the African country.
Azzedine Lebza was hit by a bullet in Ain Lahdjel in the M'Sila region, 300 kilometers (180 miles) southeast of Algiers and died instantly as youths clashed with police in the capital and several other towns, AFP reported on Saturday.
But Algerian authorities have not yet confirmed the death.
Citizens in the North African country started to protest nationwide when the government announced price increases for basic commodities such as oil and sugar at the beginning of this year.
The official APS news agency said protesters ransacked government buildings, bank branches and post offices in "several eastern cities" overnight, including Constantine, Jijel, Setif and Bouira.
On Friday afternoon, rioting youths set shops on fire in the capital and clashed with police in several other cities.
Meanwhile, police fired tear gas and water cannons at young people hurling stones and glass bottles at security forces.
The General Union of Algerian Traders and Artisans said consumer prices had increased 20% to 30% in recent days, especially the prices of sugar and oil.
The prices of flour, cooking oil, and sugar have doubled in Algeria over the past few months.
According to the International Monetary Fund, about 75 percent of Algerians are under the age of 30, and 20 percent of the youth are unemployed.
The still-unfolding riots have raised the specter of a political turmoil reminiscent of the 1990s that triggered 10 years of civil strife.