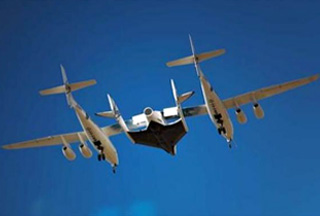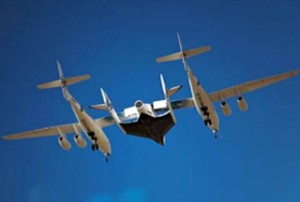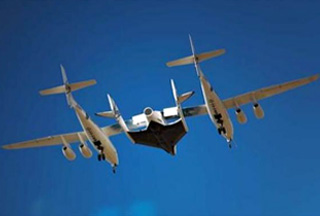 A suborbital spaceship belonging to Virgin Galactic space tourism operator has made its debut test flight in California.
VSS Enterprise flew over Mojave Desert for two hours and 54 minutes, while attached to its carrier aircraft, Reuters reported.
Designed and built by founder of Mojave-based Scaled Composites Burt Rutan, the sleek, six-passenger ship is closely modeled on a prototype suborbital spaceship named SpaceShipOne, which is now housed in the Smithsonian Air and Space Museum.
SpaceShipOne won a $10 million prize in 2004 for the first privately-financed manned spaceflights.
Virgin Galactic is an offshoot of Sir Richard Branson's Virgin Group which plans to provide sub-orbital spaceflights to the paying public, along with suborbital space science missions and orbital launches of small satellites.
The company has collected about $45 million from over 330 amateur astronauts, so far, each of whom will pay $200,000 for a few minutes of suborbital spaceflight.
"Watching VSS Enterprise fly for the first time really brings home what beautiful, ground-breaking vehicles Burt and his team have developed for us," Branson said in a statement.