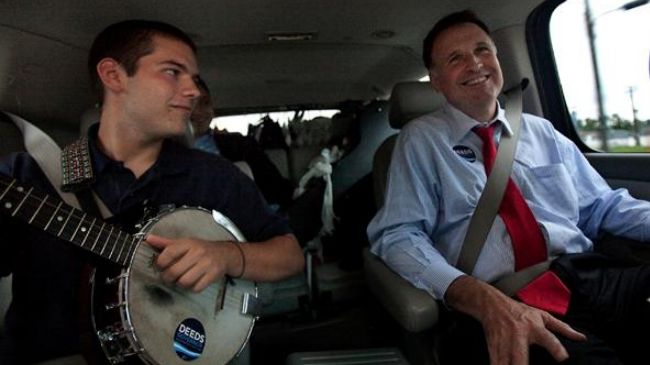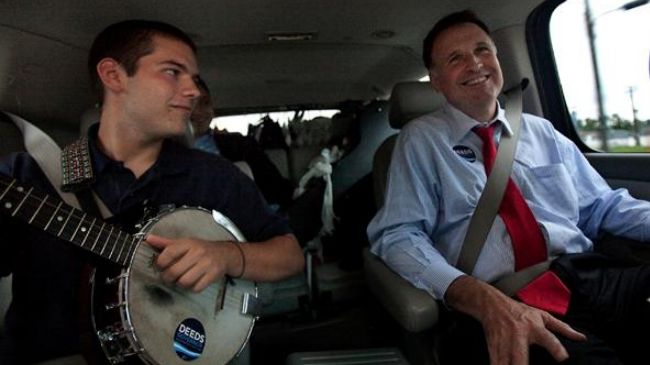 Virginia State Senator Creigh Deeds is in critical condition after he was reportedly stabbed by his son Austin (Gus) Deeds Tuesday morning at his home in Bath County.
After attacking his father, the son, whose age is unknown, reportedly shot himself. He died from a gunshot wound, sources told WRC-TV.
Law enforcement sources are investigating what led to the violence.
Police were called to Deeds' home at 7:25 a.m., according to the local news station.
The 55-year-old local politician is being treated at the University of Virginia Medical Center in Charlottesville, Va.
Deeds, a Democrat, previously ran for attorney general of Virginia in 2005 and governor of Virginia in 2009.
In 2009, when Deeds was running against Republican Bob McDonnell, Gus Deeds and his sister Amanda helped out with their dad's campaign and were among Deeds' entourage when he visited college campuses across the state to drum up support among the youth vote.
According to a family profile at the time of the race, Gus was listed as a 20-year-old junior at William & Mary. The Washington Post reported Gus took a semester off school to help with his dad's campaign.
That same year, Gus was busted in May 2009 for underage drinking, according to The Virginian-Pilot.
A father of four, Deeds has served as a Virginia state senator since 2001.
Deeds' former opponent, Gov. McDonnell, issued a statement Tuesday, calling the incident "utterly heartbreaking." NY Daily News