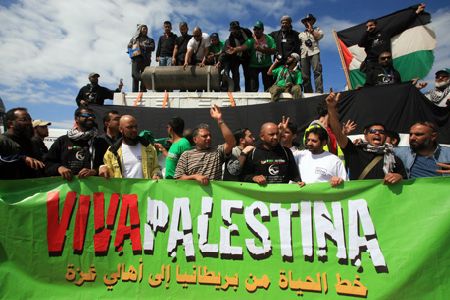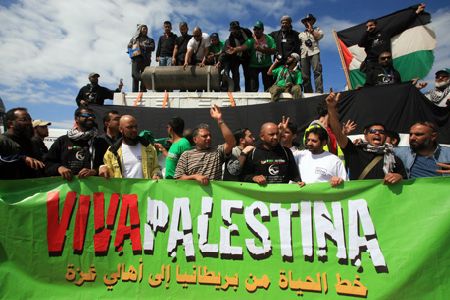 A new Viva Palestina aid convoy will leave for the besieged Gaza Strip on September 18, a member of the organizing committee of the aid group has announced.
In a written article published by the Morning Star, George Galloway says the convoy will leave in three coordinated legs to deliver aid to Gaza from London, Casablanca and Doha.
Referring to the objectives behind the move, Galloway said it aims to sustain the momentum to list the siege on Gaza, at a crucial time when the siege is condemned by the EU, UN, many governments and every major international aid convoy.
Since June 2007, when Hamas seized control of the Gaza Strip, Israeli regime has imposed a tight blockade on the area.
Israeli authorities claim that the objective of the siege is to bring down the Hamas government. The siege thus constitutes collective punishment of the civilian population, and as such it is unlawful.
A first Freedom Flotilla to Gaza was intercepted and boarded by Israeli army troops three months ago while sailing in the international waters off the coast of the Gaza Strip.
Israeli troops indiscriminately killed nine peace activists onboard a Turkish aid ship and wounded several others in an attack that drew international condemnation.
The former British MP referred to Prime Minister David Cameron's recent speech in Turkey, saying that Cameron's description of Gaza as a 'prison camp' was a timely indication of just how isolated Israel has become in its illegal siege on the people of Gaza.
George Galloway said the direct challenge to Israel's criminal siege policy is also generating a far wider base of support for isolating the regime in the way that apartheid South Africa was isolated.
He also announced: "There will be further initiatives this autumn, building on the work done by established campaigns, trade unions, churches, mosques and others aimed at breaking the inhuman siege".