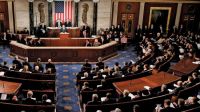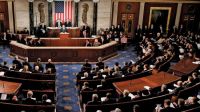 The US House of Representatives has approved another emergency funding bill that the Senate is certain to reject, moving the government closer to a shutdown.
According to, Reuters, the House passed the measure by a mostly partisan vote of 228-201 late on Monday.
The bill was sent to the Senate where new Obamacare provisions included in the bill are expected to be killed.
Without an agreement within the next few hours on legislation to provide government funding, agencies will begin shutting many programs on Tuesday.