World News
Voters overwhelmingly support joining Russia in referendums: Election officials
Voting in referendums in several regions of Ukraine on joining Russia has entered the final day, with election officials saying voters have overwhelmingly backed joining the Russian Federation.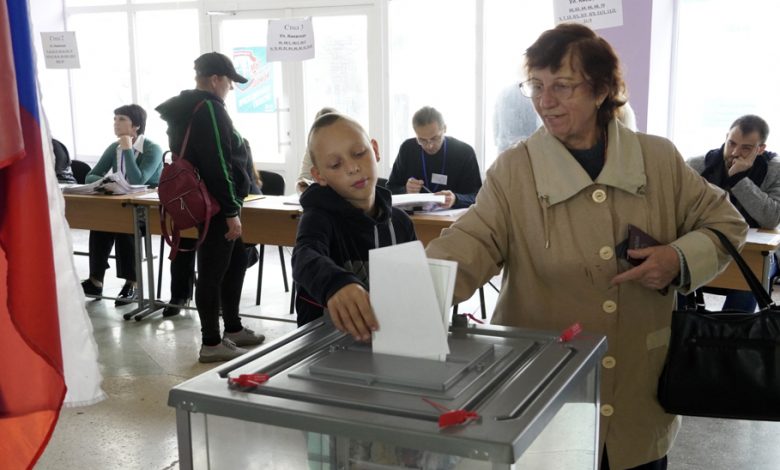 Moscow launched the referendum on Friday in the eastern areas of Donetsk and Lugansk, and Kherson and Zaporizhzhia in the south.
Preliminary results are coming in from polling stations on Russian territory, where refugees and diplomatic corps were allowed to vote.
According to election officials, counting has already begun at a number of polling stations in the territory, and the final results may be known by Wednesday morning, the TASS News Agency reported Tuesday.
Authorities in Kherson and Zaporizhzhia showed an initial 87 and 92 percent backing for joining Russia.
Election officials in Moscow also said voters had overwhelmingly backed the move.
"Saving people in the territories where this referendum is taking place… is the focus of the attention of our entire society and of the entire country," Russian President Vladimir Putin said earlier during a televised meeting with officials.
The United States and its Western allies have threatened to impose additional sanctions on Russia over the referendum, which they described as "illegal."
US President Joe Biden has called the voting "a sham – a false pretext to try to annex parts of Ukraine by force in flagrant violation of international law."
Russia held a similar referendum in Ukraine's Crimea in 2014, when 97 percent of voters purportedly favored joining the Russian state amid condemnation by Kiev and the West.
Ukraine, whose post-Soviet borders Russia recognized under the 1994 Budapest Memorandum, insists it will never accept Russian control of any part of its territory and will fight until the last Russian soldier is ousted.
On February 24, Putin ordered the launch of a military offensive in Ukraine to "de-Nazify" the country.