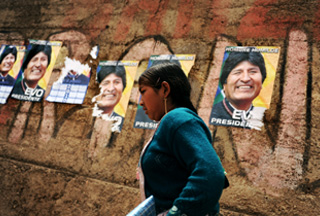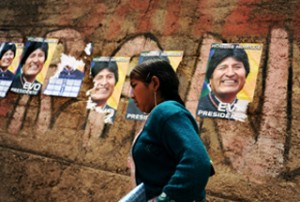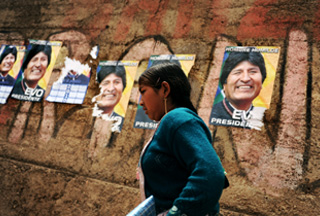 Polls have opened in Bolivia's general elections with incumbent President Evo Morales likely to win a second five-year term.
Balloting began at 8 a.m. (1200 GMT) amid tight security measures and was expected to continue for eight hours.
The government has banned carrying firearms during the voting, while more than 55,000 troops and police were on duty throughout the country to provide security.
Morales, an Aymara Indian, enjoys overwhelming support from Bolivia's indigenous majority who account for some 65 percent of the population.
Opinion polls gave Morales more than 50 percent of ballots — a wide lead over his main challengers Manfred Reyes Villa, a former governor, and Samuel Doria Medina, a wealthy businessman.
Morales, who first swept into office in 2005, was allowed to seek a second term through a referendum earlier this year.