Europe
Voting UKIP could derail economic recovery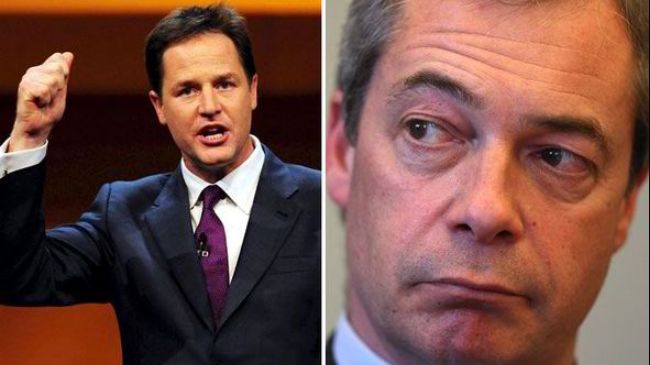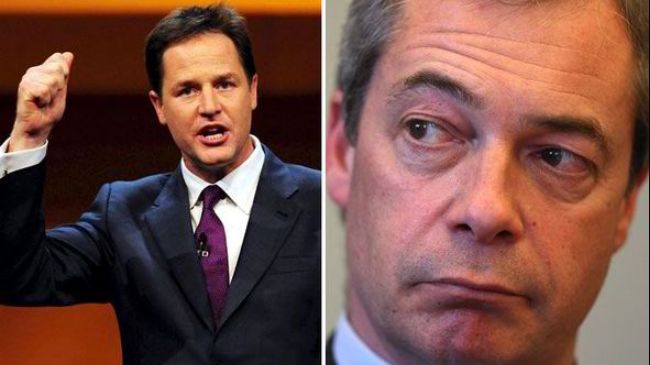 Voting for the eurosceptic UK Independence Party (UKIP) at the European Parliament elections could jeopardize Britain's economic recovery, British Deputy Prime Minister Nick Clegg warns.
The Liberal Democrat leader warned on Wednesday against voting for UKIP in next May election, saying a vote for a party that wants to leave the European Union (EU) is "the surest way to throw our recovery away."
In his boldly pro-EU New Year address, Clegg described the Lib-Dem Party as Britain's party of "in", saying "jobs, trade, and prosperity" will be laid on the line in case of a strong performance by UKIP in next year's European elections.
"UKIP want out. The Conservatives are flirting with exit. And Labour just don't have the courage of their convictions on this," Clegg said.
Lib-Dem Chief Secretary to the Treasury Danny Alexander also suggested that a "surge" in anti-European sentiment as a result of a strong showing in the polls by UKIP would lead to less investment in the country.
A significant vote for UKIP will "send a shiver of doubt" through corporations with British interests, Alexander said.
Earlier this week, David Ruffley, the Tory MP for Bury St Edmunds predicted that the UKIP will top the European elections ahead of Labour Party in second place and the Conservatives in third.
UKIP has grown rapidly during the last decade, mostly by winning the voters of the Conservative Party.