Iran
VP: Iran turns sanctions into opportunities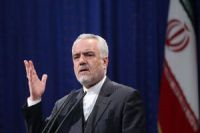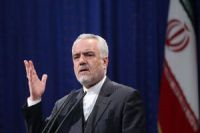 First Vice-President Mohammad Reza Rahimi said the US and the Zionist regime are leaders of countries which imposed sanctions against Iran, adding that Iran has turned sanctions into opportunities.
According to IRNA, Rahimi made the remarks in a meeting with Iranians residing in Kyrgyzstan in the venue of Iran's embassy in Bishkek on Tuesday evening.
He reminded that such heavy sanctions had not been imposed in any place in the world after the Islamic Revolution victory.
The VP continued that hegemonic powers and enemies have imposed the sanctions on the pretext of Iran's nuclear knowledge which is certainly just a pretext.
He reminded that today the US and the world arrogance are afraid of Iran's influence.
The VP said although enemies' sanctions may cause problems for Iran, past experiences show that Iran can always turn sanctions into opportunities.
He added that Iran has had good progress in many fields, including science and technology, mine, nuclear technology, steel, cement production and dam construction.
Referring to the defeat of the Zionist regime in the 8-day war of Gaza, the VP said that defeat was possible because of Iran's help.