Middle East
Syria
War and meddling by big powers cannot produce reforms: Ahmadinejad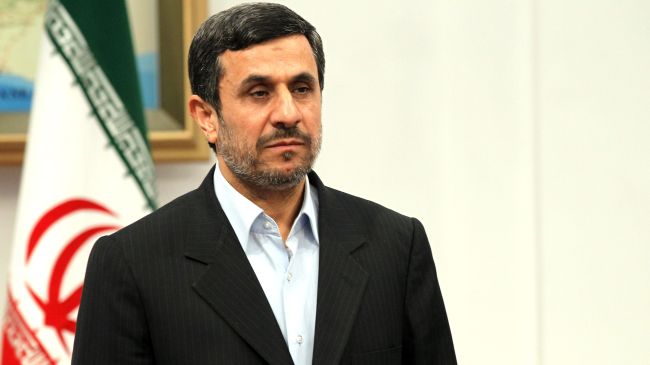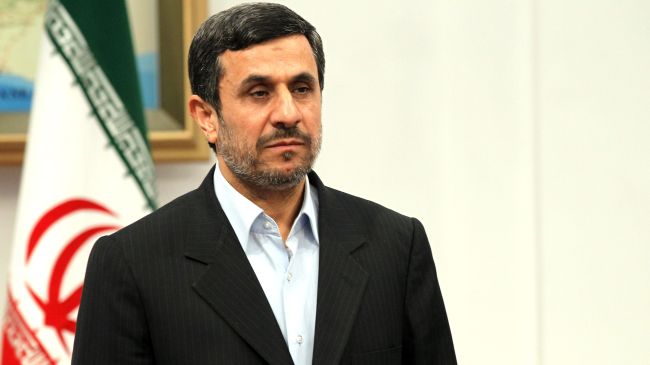 Iran's President Mahmoud Ahmadinejad says wars and interventions by 'the colonial powers' cannot produce reforms, noting that 'the opportunist' Western states have never intervened in other countries on humanitarian grounds.
"I do not know of any power among the major Western powers that has intervened in a country for the sake of humanity; whatever they do is for self interest," President Ahmadinejad said Thursday evening in an address to participants of the Tehran International Consultative Summit on Syria.
Noting that 'the colonialist powers' nowadays attempt to impose their will on nations under the pretext of making reforms, the president argued that such a trend will eventually lead to war and added that reforms can never be implemented by inciting conflicts and hostilities.
He cautioned that all nations must exercise vigilance towards such tendencies and pointed out that freedom and justice constitutes a national right that must be achieved cooperatively and without bloodshed and foreigners must not be allowed to meddle in such a development, since any foreign intervention would exacerbate the situation.
The Iranian president referred afterwards to the invasion of Afghanistan by US-led NATO forces and said, "The first documents they carried away [from the country] were maps of Afghan mines… They acted similarly in Iraq and although they collaborated with [former Iraqi dictator] Saddam [Hussein] in all of his crimes, they staged a war against him to dominate and rule over Iraq."
"Of course, the Iraqi government and nation did not accept this, but the [invasion] process inflicted huge damages on Iraq that would require 20 years to overcome," he added.
The Iranian chief executive went on to describe the US as a "bankrupt government that survives on other people's money," saying a government that has a $16 trillion foreign debt should not be allowed to release $32 trillion worth of paper money to plunder the wealth of other nations.
President Ahmadinejad added that if those [countries] that provided the US with the $16 trillion worth of loans demand repayment, the country would go bankrupt. "In politics as well, US rulers have managed to stay at pinnacles of power through deception, just like an athlete that rises to victory through doping," he said.
He further asserted that the American people remain under pressure and have no say in their nation's affairs, noting that all their exchanges, communications and social associations are monitored and tapped as in a high-security zone.
The president also slammed the two-party system that dominates the US politics and national decision-making, saying that both parties are managed from a "behind-the-scenes center" that produces different faces according to timing and type of events.
President Ahmadinejad again reiterated his long-held vision of a new world order in which all nations take part in managing the global affairs, blasting the domination of few powers over major international political, financial and media centers. As a result, he said, "Over 3 billion individuals live in poverty across the world and class difference is on the rise more than any time in the past.
Officials and representatives from over 30 countries took part in the one-day International consultative Summit on Syria in the Iranian capital on Thursday.