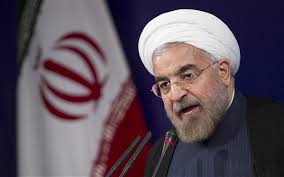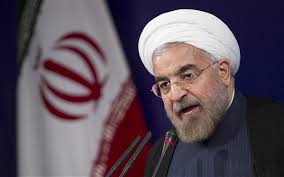 Iran President Hassan Rouhani has warned that any military action against Syria will have harmful consequences for Middle Eastern countries and the US allies.
"Iran, as it has stated before, considers any action against Syria not only harmful to the region but also to the US friends and believes that such a measure will not benefit anyone," said Rouhani at the 14th Summit of the Assembly of Experts on Wednesday.
"We strongly condemn any hostile measure against regional countries, particularly Syria," Rouhani, who is also a member of the Assembly of Experts, stated, adding, "Today, our region suffers from a severe crisis and is in a sensitive condition — a clear example of which is seen in Syria," Rouhani pointed out.
The Iranian chief executive described foreign meddling and support for terrorism as the main reasons behind the problems of the Middle East, including Syria.
Rouhani said US President Barack Obama's decision to seek congressional approval before launching a military strike on Syria shows that Washington's war rhetoric lacks legitimacy both at home and abroad.
He also reaffirmed Tehran's resolve to continue humanitarian support for the Syrian nation, saying, "If Syrians face problems, the Islamic Republic of Iran will fulfill its religious and humanitarian duties to provide food and medicine for Syrians."
The call for military action against Syria intensified after foreign-backed opposition forces accused the government of President Bashar al-Assad of launching a chemical attack on militant strongholds in the suburbs of Damascus on August 21.
On Saturday, Obama said he would seek congressional authorization for an attack against Syria as Washington "cannot and will not turn a blind eye" to an alleged chemical attack in the Arab state. The Obama administration has, however, said it "has the right" to attack Syria even if the Congress does not approve the measure.
The UN, Iran, Russia, and China have warned against war on Syria.
Syria has been gripped by deadly unrest since 2011. According to reports, the Western powers and their regional allies – especially Qatar, Saudi Arabia, and Turkey – are supporting the militants operating inside Syria.
On July 25, UN Secretary-General Ban Ki-moon said more than 100,000 people have been killed in Syria since the outbreak of the foreign-sponsored militancy in the country.
According to the UN High Commissioner for Refugees, the number of Syrian refugees who have fled the country has passed the two million mark.