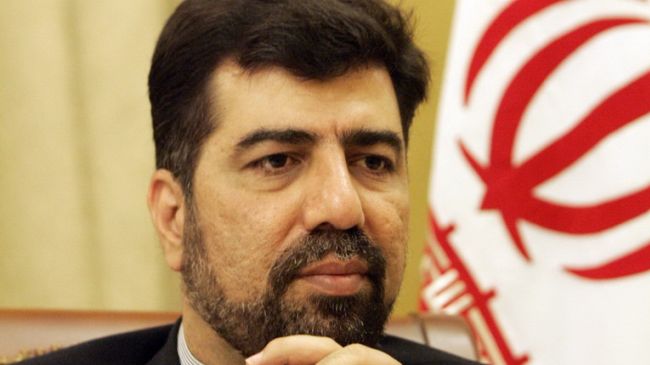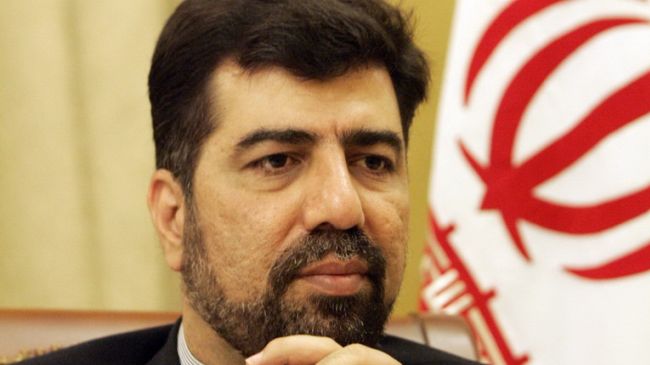 Iran's Ambassador to Lebanon Ghazanfar Roknabadi says the military threats against Syria are aimed at safeguarding the security of Israel.
At a meeting with Lebanese Armenian Orthodox Church Leader Aram I, Roknabadi discussed with him the latest Middle East developments as well as US and Israeli warmongering in the region.
He pointed to the strong international opposition to any military action against Syria and said religious leaders play a key role in raising public awareness over global issues, particularly the need to oppose the use of force against Syria.
Aram I, for his part, referred to the insecurity and numerous problems that Armenians in the region have faced in the course of the recent developments, calling for measures to prevent the outbreak of war in the Middle East.
The recent war rhetoric against Syria first gained momentum on August 21, when the militants operating inside the Middle Eastern country and its foreign-backed opposition claimed that over a thousand people had been killed in a government chemical attack on the outskirts of Damascus.
Damascus categorically rejected the accusation.
Nevertheless, a number of Western countries, including the US, France, and the UK, quickly started campaigning for war.
Since then, media outlets have reported US plans for likely surgical attacks, which would be in the form of "cruise-missile strikes," and "could rely on … US destroyers in the Mediterranean [Sea]." The Pentagon has more recently said it is also considering using "Air Force bombers" in the strikes against Syria.
Blatant calls for war by US President Barack Obama administration have not faded despite reluctance by some of its closest allies to engage in any military intervention in Syria.
Obama has said his administration will first seek authorization for the strikes from a skeptical Congress.
The UN, Iran, Russia, and China have opposed war.