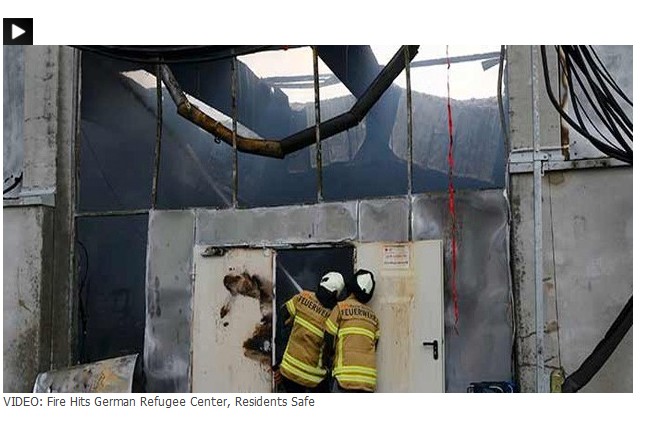 A large fire ripped through a refugee center housed in an exhibition hall in Duesseldorf on Tuesday (June 7), but all 280 residents were thought to be safe, the fire service said, Al-Alam News Network reports.
Plumes of smoke billowed into the air at the facility on the site of the western German city's trade fair.
"Emergency services on site … were able to clear the exhibition hall before fire-fighters arrived so all roughly 150 residents who currently live here were brought to safety," said Tobias Schuelpen, a spokesman for Duesseldorf's fire service.
He added that 21 people were still being treated for suspected smoke poisoning.
There were no immediate details on what caused the blaze, Reuters reported.