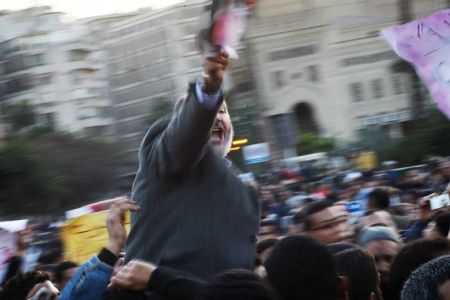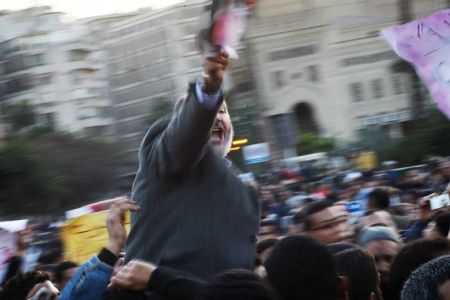 The sequence of uprisings in the Arab world to remove long-entrenched dictators has put the West and Israel in a difficult position, a political activist says.
"The US and the Europeans and Israel are in an untenable situation. Because they want a solution that is favorable to their interest, not to the interest of the … people," said Sara Flounders, a leader of the International Action Center.
"This is an entirely new reality, and I think it will go through many different stages," she pointed out in her interview with Press TV.
Flounders argues that the West is trying to ensure that power in Egypt and other Arab countries remains in the hands of those, "who would be the most accommodating to their interest."
"But in a point like this, millions of people are on the street and clearly putting forth demands — for the end of the dictatorship, for democracy [and] for a government that represents them and their interests," she pointed out.
"This will have an impact throughout the entire Arab world. Every other dictatorship in the region, every other US-supported-funded-financed government is, at this point, tumbling, and people are in motion," Flounders said.
Although the West and Israel are striving to find a way out of the existing predicament, "the people, themselves, will be the decisive force, and we will see new leadership emerge," she concluded.
In Tunisia, former President Zine El Abidine Ben Ali and his family fled to Saudi Arabia on January 14 after days of street protests put an end to his 23-year rule.
Tunisian protesters have kept up their daily rallies calling for old regime politicians to be swept from power.
In Egypt, the uprising, which has claimed at least 150 lives so far, has forced President Hosni Mubarak to announce political and economic reforms, which have been dismissed as inadequate by opposition figures.
The Egyptian Army has pledged not to open fire on peaceful demonstrators as thousands of people remain determined to oust Mubarak.
Similar anti-government protests have also been held in Yemen, Algeria and Jordan.