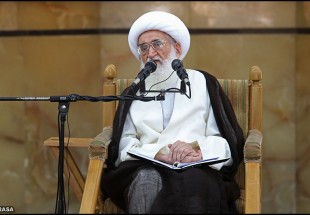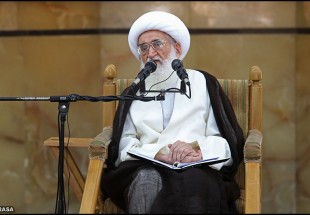 Ayatollah Nouri-Hamadani said, "We are willing to participate in the Hajj if the dignity, nobility and security of our pilgrims is preserved. We hope our officials return from the talks in Saudi Arabia with this result."
Speaking during his jurisprudence class at Qom's Grand Mosque, Grand Ayatollah Nouri-Hamadani said, "Wherever officials speak, their base must be the dignity and strength of Muslims."
The revered source of emulation said this is a very important issue for our diplomats and added whenever there are discussions and negotiations between us and the rest of the world, our stances should be based on dignity and ensure the power of Islam.
He said that having a flexible approach against the enemies only emboldens them and added that whenever we show flexibility, they seek to dominate us further and this is also experience for us and has been proven.
Ayatollah Nouri-Hamadani noted the importance of unity and solidarity in society and stressed the need to avoid polarization which causes weakness and humiliation.
His Eminence explained that the indicator of the power of Iran's Islamic system of government is the will of its Supreme Leader adding that those who attempt to polarize society or present society as polarized have weakened society.
In another part of his speech, he referred to Iran's consultations with Saudi officials over the dispatch of Iranian pilgrims for the annual Hajj rituals, saying, "We have always emphasized that the dignity and security of Muslims and Iranian pilgrims must be maintained under all circumstances."
Ayatollah Nouri-Hamadani added, "We are willing to participate in the Hajj if the dignity, nobility and security of our pilgrims is preserved. We hope our officials return from the talks in Saudi Arabia with this result."