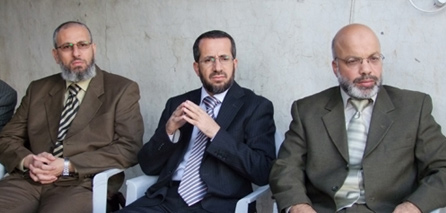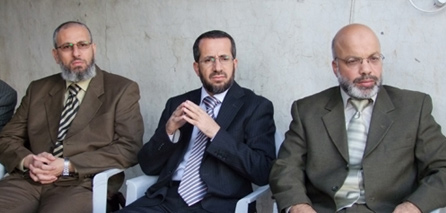 Palestinian lawmaker Mohamed Totah, facing eviction from Jerusalem, said he prefers living in the sit-in tent to living inside a luxury house away from his native city and birth place in the holy city.
Totah added during his meeting with German activists on Friday evening that he and his fellow officials MP Ahmed Attoun and former minister Khaled Abu Arafa have been staging a protest at the Red Cross headquarters for five months in order to highlight the Jerusalemite Palestinians' right to live in their holy city and their rejection of any Israeli attempt to expel them from the city.
The lawmaker stressed the need for international moves to put an end to Israel's grave violations against the Palestinian people in Jerusalem.
A Norwegian researcher also visited the sit-in tent and met with the Jerusalemite officials.