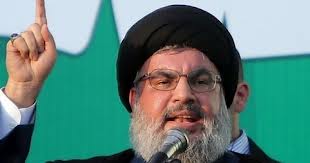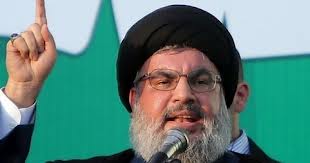 Hezbollah Secretary General Sayyed Hasan Nasrallah stressed that the "powerful" Zionist entity was over, and forever, following the defeat it faced in the last offensive against Gaza.
During a graduation ceremony which was organized by Hezbollah's Taabia'a Tarbawiya (Educational Youth Association of Hezbollah), Sayyed Nasrallah said that March 14 through its boycott to the parliament sessions was putting Hezbollah in front of two choices: either holding the 2013 election according to 1960 law or not holding the vote at all.
His eminence advised March 14 camp not to go on with their "wrong calculations" by betting on the fall of the Syrian regime and to sit for dialogue to end the ongoing crisis in Lebanon.
Hezbollah Secretary General noted that the crisis in Syria was being more complicated; saying that refusing dialogue in Syria "means the continuity of the battle and the bloodshed."
He also addressed al-Qaeda, saying it was being trapped by the West which open a front to its militants to fight in.
Sayyed Nasrallah said that he was so glad to see a March 14 delegation has visited Gaza and expressed his support to the resistance there.
On the relation with the Palestinian resistance movements, his eminence stressed it was normal especially with Hamas, saying all what was circulated in media about a strained relation between Hezbollah and Hamas were wishes and not reality.