Syria
Weapons tunnels found near Damascus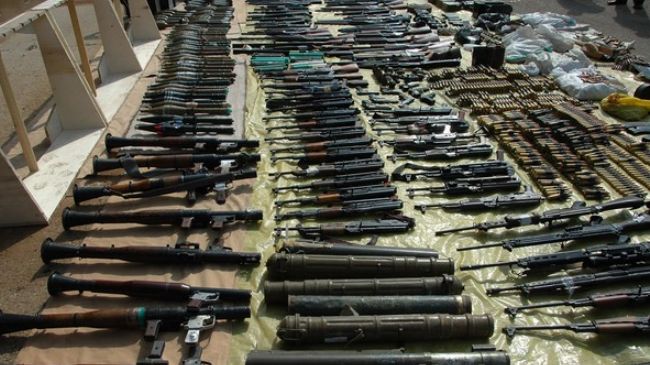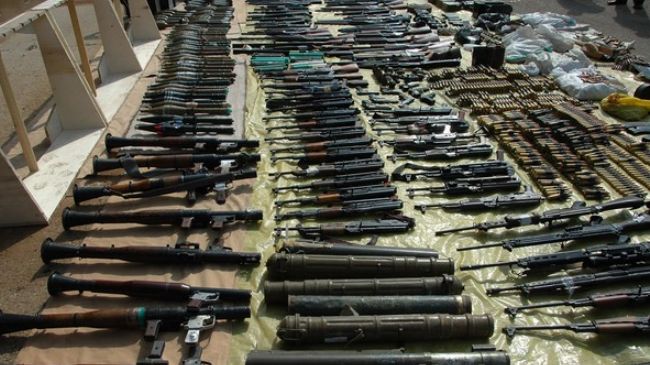 Syrian troops have discovered a series of tunnels in the Damascus suburb of Dayara with a large amount of weapons and ammunition stored inside, Press TV reports.
A significant quantity of stolen medicines and medical equipment were also found inside the tunnels on Sunday.
Meanwhile, the Syrian army has clashed with militants in Jbab Hamad, Hammoura and al-Alyania areas in Homs countryside, killing several terrorists and destroying three vehicles equipped with machine guns.
Thirteen militants were also killed after Syrian troops stormed a terrorist hideout in Bustan al-Diwan area in Homs.
Syrian forces have also repelled an attack on a military checkpoint in al-Zweik village in Lattakia countryside.
Syria has been experiencing unrest since March 2011. Many people, including large numbers of army and security personnel, have been killed in the turmoil.
A recent UN report has revealed that militants from 29 countries have so far infiltrated into Syria to fight against the Damascus government, most of whom are extremist Salafists.
The Syrian government has repeatedly said the chaos is being orchestrated from outside the country, and that a very large number of the militants operating in the country are foreign nationals.