Middle East
Yemen
West, Arab only pay 'lip service' on Yemen aid: Double faced Russia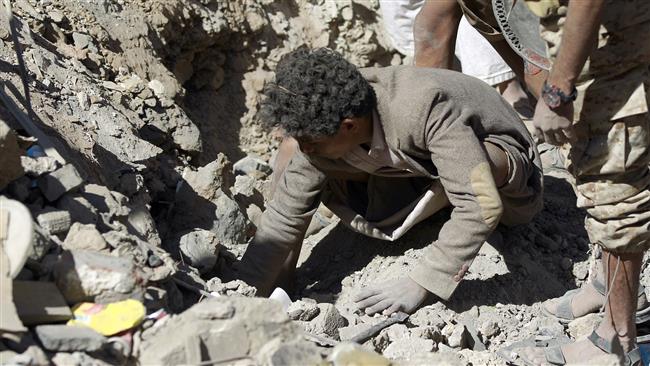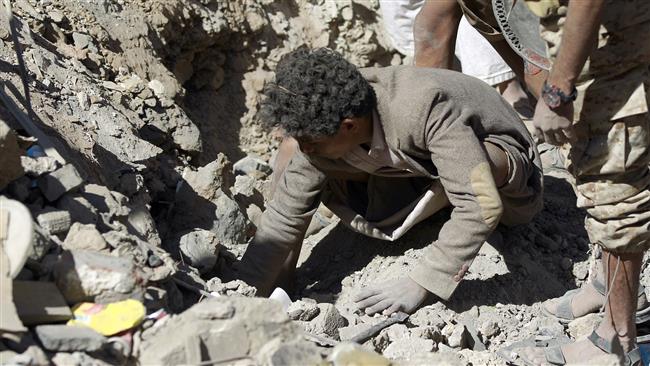 Russia has censured the West and its Arab allies for not paying attention to the humanitarian crisis in Yemen amid the ongoing fatal Saudi airstrikes on the impoverished country.
The comments, made by Russian UN Ambassador Vitaly Churkin, came after the UN Security Council on Friday fell short of supporting a Russian appeal for an immediate ceasefire or at least humanitarian pauses in war-torn Yemen and a return to UN-led negotiations.
Churkin said his three-paragraph statement on Yemen, which has faced critical fuel shortages, was met with a "procrastination reaction." He criticized other UN envoys for showing "amazing indecision" in the face of the grave humanitarian crisis in Yemen.
"If you cannot agree to a motherhood and apple pie statement what can you agree on," he said, slamming the Western and Arab members of the council for paying "lip service," to the humanitarian needs in Yemen.
"They say 'things are very bad, but what can we do about it'," he added.
Churkin also called on the US to shoulder responsibility for "the humanitarian consequences" since Washington is supporting the Saudi airstrikes against Yemenis.
The development comes as the UN Secretary-General Ban Ki-moon has warned that a dire shortage of fuel in Yemen may bring all relief operations to a halt as more and more people fall victim to Saudi Arabia's indiscriminate air attacks.
"Humanitarian operations will end within days unless fuel supplies are restored," Ban said in an April 30 statement, urging an "immediate resumption of fuel imports to avoid making the already catastrophic humanitarian situation in Yemen even worse."
The fuel shortage has already left its impact on the distribution of aid to the affected Yemeni people, with the World Food Program (WFP) saying earlier that it is halting its delivery of food aid to the needy across Yemen.
A Yemeni girl sits on top of jerry cans as she waits to fill them with water from a public tap amid an acute shortage of water supply to houses in the capital, Sana'a, on April 26, 2015 due to the ongoing Saudi airstrikes against the country. © AFP
There has been an effective blockade on Yemen during the ongoing Saudi aggression, with airports being closed to civilian traffic and naval shipments experiencing numerous delays.
The UN chief also said there must be an immediate ceasefire, or at least, a humanitarian pause in areas affected by the violence to make it possible to help those in need.
Riyadh launched its military aggression against Yemen on March 26 – without a United Nations mandate – in a bid to undermine the Houthi Ansarullah movement and to restore power to the country's fugitive former president, Abd Rabbuh Mansur Hadi, who is a staunch ally of Riyadh.