Iraq
West Baghdad blast kills Iraqi soldiers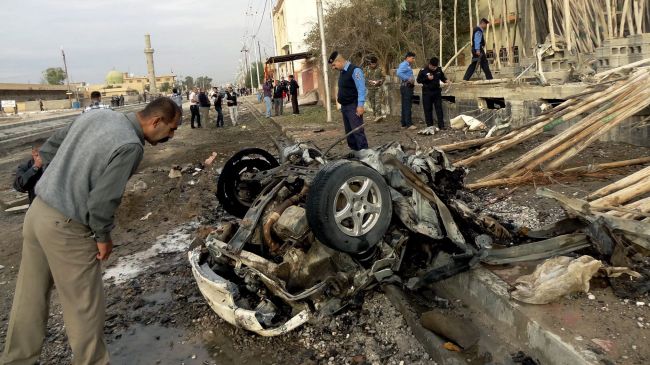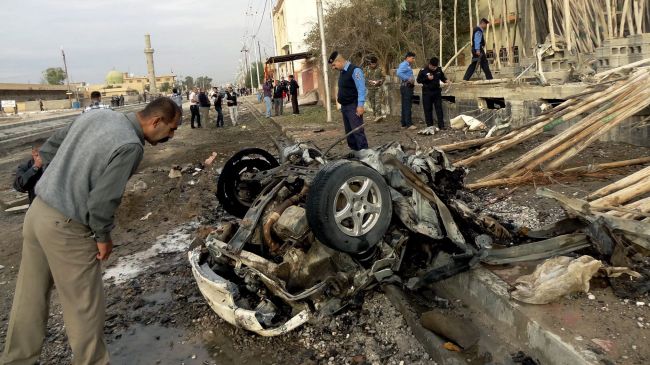 Three soldiers have died in an incident where an explosives-rigged vehicle exploded west of Iraq's capital, Baghdad.
Iraqi officials said the explosion took place at an army checkpoint at the entrance to the town of Heet in Anbar province at about 7:30 a.m. local time (0430 GMT) on Friday.
Five soldiers were also injured in the attack.
The violence comes two days after separate attacks across Iraq left nearly 20 people dead and many more wounded.
On Wednesday, in the northern city of Kirkuk, two people were killed and fifteen others injured in a car bomb blast near the local government office.
On the same day, militants shot down a military helicopter in a desert area, north of Baghdad, killing four army soldiers.
Separate attacks and shootings were reported in other cities including Samarra, Salahudin, Baghdad and Diyala, killing a dozen people.
On October 1, the United Nations mission in Iraq (UNAMI) said that nearly 980 people, including Iraqi civilians and security forces, were killed in September.
More than 2,130 people were reportedly injured in violence throughout September across the country.
UNAMI added that Baghdad witnessed the most deadly attacks during the month of September, with nearly 420 deaths.
According to the UN, a total of 1,057 Iraqis, including 928 civilians, were killed and over 2,320 wounded in terrorist attacks throughout the country in July.
The Office of UN High Commissioner for Refugees has expressed concern about the growing violence in Iraq, warning that the new spate of attacks would result in further internal displacement of civilians.