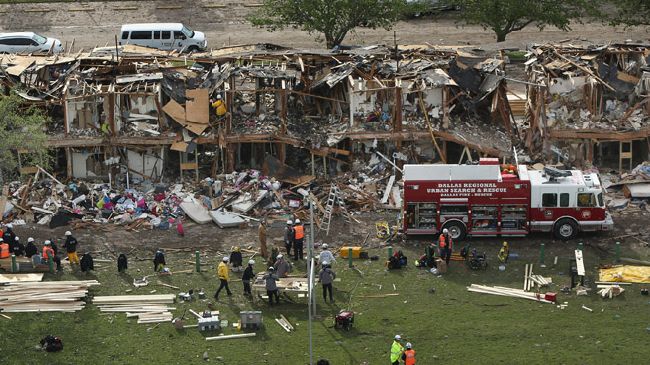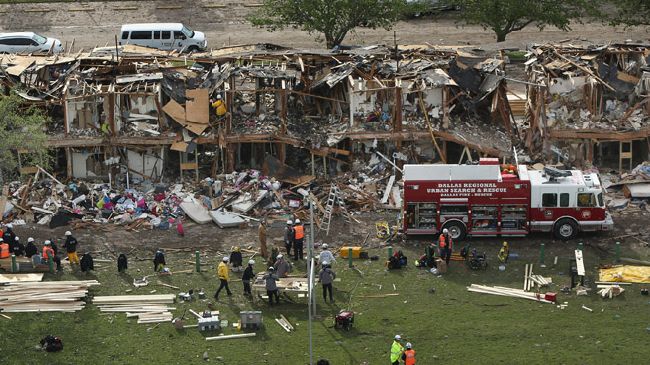 The mayor of the Texas city of West, which was recently rocked by a massive fertilizer plant explosion, says 35 to 40 people may have died in the blast "because they are unaccounted for and still missing."
"We are out there searching the rubble, looking in each and every house. We are trying to locate each and every citizen," said Mayor Tommy Muska on Thursday, as rescue workers continued to look for survivors in the town of West located about 32 kilometers (20 miles) north of Waco.
Muska added that as many as six firefighters and four emergency medical technicians were among those who are assumed missing and believed dead, with all other residents and first-responders in the area accounted for.
Local media reports, however, said casualties could be much higher.
"The area where the incident occurred is highly populated, it is a neighborhood, it is devastated, it is still a very volatile situation," said Matt Cawthon, chief deputy of the McLennan County Sheriff's Department.
More than 160 people were injured in an explosion on Wednesday at West Fertilizer Plant, which damaged or destroyed buildings including a middle school within a half-mile radius.
According to Waco Assistant Fire Chief Don Yeager, the fertilizer facility had an anhydrous ammonia explosion. However, the cause still remains unknown.
On April 15, the United States experienced two other explosions, which hit the Boston Marathon, killing three and injuring more than 150 others