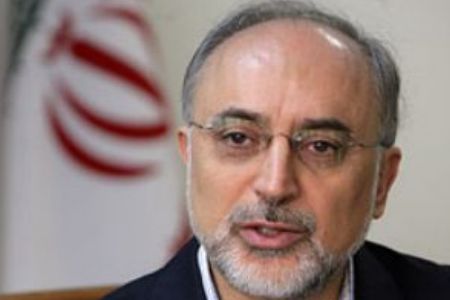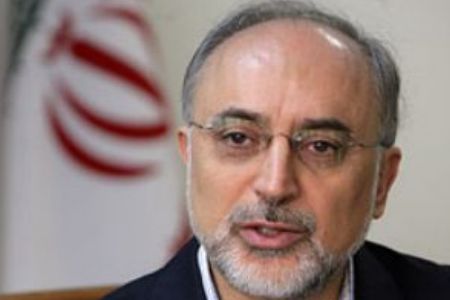 Head of the Atomic Energy Organization of Iran (AEOI) Ali Akbar Salehi says Iran has yet to receive an official response from the Vienna group regarding nuclear fuel swap negotiations.
"So far we have not received an official and written response; however, we have heard through the media that the US, France and Russia have expressed their readiness [for negotiations]," Mehr News agency quoted Salehi as saying on Friday.
The Vienna group — the US, Russia, France and the International Atomic Energy Agency (IAEA) — was formed to negotiate over a proposed swap deal to provide fuel for the Tehran nuclear reactor.
Iran's Ambassador to the IAEA Ali Asghar Soltanieh delivered Tehran's official response to Western queries about the Tehran fuel swap declaration on July 26.
Iran, Turkey and Brazil signed a fuel swap declaration on May 17 under which Tehran agreed to exchange 1,200 kg of its low-enriched uranium on Turkish soil with fuel for its medical research reactor.
"Through submitting an official letter, I expressed the Islamic Republic of Iran's readiness to engage in negotiations over fuel [provisions] for the Tehran nuclear reactor," Soltanieh said.
The Vienna group in a June letter asked nine questions on technical, legal and political aspects of the declaration, the AEOI head said.
"We didn't deem it necessary to answer those questions, as Turkey and Brazil had appropriately and extensively addressed those questions," Salehi said.
The Iranian nuclear chief, however, expressed Tehran's willingness to further study the questions raise in a technical meeting.
Western powers accuse Iran of pursuing a covert military nuclear program. Tehran denies the charges and argues that as an IAEA member state and a signatory to the Nuclear Non-Proliferation Treaty it has the right to the use of peaceful nuclear technology.