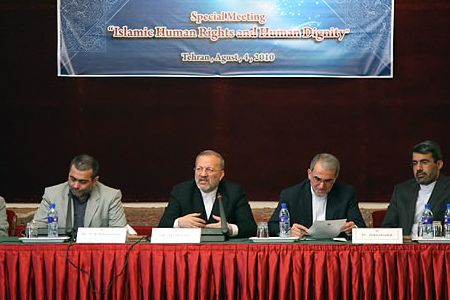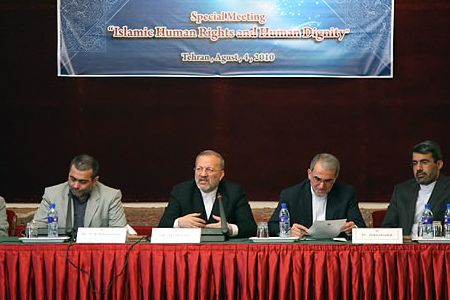 Ahead of the 20th anniversary of the Cairo Declaration on Human Rights in Islam (CDHRI), Iran slams the West for spreading Islamophobia to mask its own bleak record.
"[After the CDHRI] Western theoreticians proposed that [the West] would need a new focal point for confrontation and hostility in order to maintain their expansionist policies," Fars News Agency quoted Iranian Foreign Minister Manouchehr Mottaki as saying on Wednesday.
"With the fall of communism in the East,…their charts all targeted the world of Islam." he added.
"Instilling Islamophobia,…unreservedly insulting Islamic sanctities, as well as accusing Muslim nations of their own human rights violations, is part of a new chain of actions effectively organized [by the West] in the past two decades," Mottaki said.
The West is no longer acting defiantly on the issue of human rights and has adopted a "defensive approach" toward its "inexcusable actions," he added.
In 2008, Iranian President Mahmoud Ahmadinejad named August 5 as the national day of Islamic Human Rights.