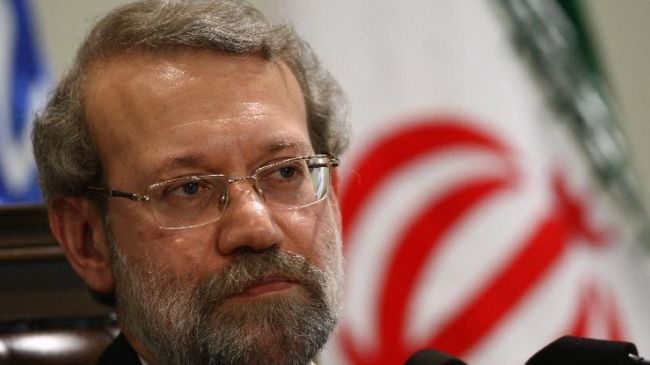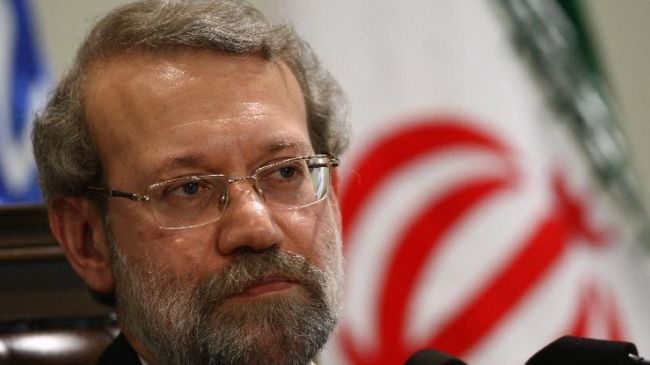 Iran's Majlis (parliament) Speaker Ali Larijani says sanctions imposed by Western countries against the Islamic Republic and Sudan are pre-planned and pursue specific political objectives.
"We should confront sanctions by expanding and bolstering bilateral relations in economic, commercial and industrial fields," Larijani said in a meeting with Deputy Speaker of Sudan's National Assembly Hajo Gism Al Sid in Tehran on Sunday.
He pointed to religious and cultural commonalties between the Iranian and Sudanese people and added that the Iranian nation and officials attach importance to enhanced politico-economic and cultural ties with Sudan.
He noted that boosting parliamentary ties between Iran and Sudan would prepare the ground for the expansion of amicable cooperation in all fields.
The Sudanese official, for his part, hailed the expansion of his country's relations with Iran and said the vast natural resources of Sudan and Iran's technical and technological capabilities can help both sides strengthen their economic cooperation.
The United States, Israel and some of their allies have repeatedly accused Iran of pursuing non-civilian objectives in its nuclear energy program. The accusations have been used as a pretext for the imposition of a series of international and unilateral sanctions against the Islamic Republic.
Iran rejects the allegations, arguing that as a committed signatory to the nuclear Non-Proliferation Treaty and a devoted member of the International Atomic Energy Agency, it is entitled to develop and acquire nuclear technology for peaceful purposes.