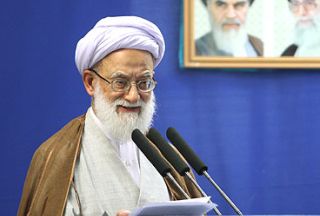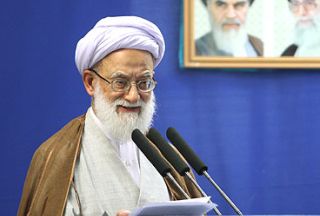 A senior Iranian cleric has accused the West of purposefully opposing Iran's nuclear activities despite having knowledge of the peaceful nature of Tehran's program.
"They accuse Iran of [efforts aimed at] producing nuclear weapons while Iran's [nuclear] program is scientific and industrial," said Tehran's interim Friday Prayers leader Mohammad Emami Kashani.
"Producing nuclear weapons has no place in Iran's nuclear pursuit," he emphasized.
Tehran has categorically dismissed Western allegations about its nuclear program, maintaining that its efforts are aimed at meeting mounting energy demands at home and facilitating the treatment of cancer patients.
"They are well aware of this but they do not see Muslim states prosper. They do not want Islamic glory and awakening," Ayatollah Kashani said in his sermon.
The cleric called on the Iranian nation to "join hands and through cooperation manage the country's affairs in the best possible way, particularly at present when the enemies are attacking the Islamic Republic with false accusations."
Ayatollah Kashani touched upon the plight of the Palestinian nation and the besieged people of Gaza who suffer under Israeli pressure and said, "If Muslim states awaken and fulfill their duties, this land (Palestine) will not be swallowed up by the enemy."