Egypt
Western counterrevolution attempt against Egypt Revolution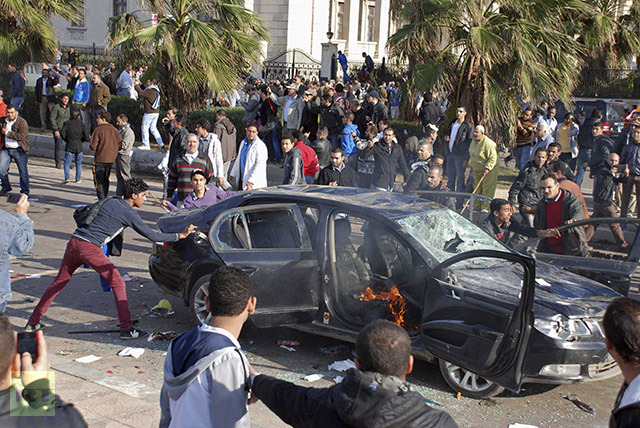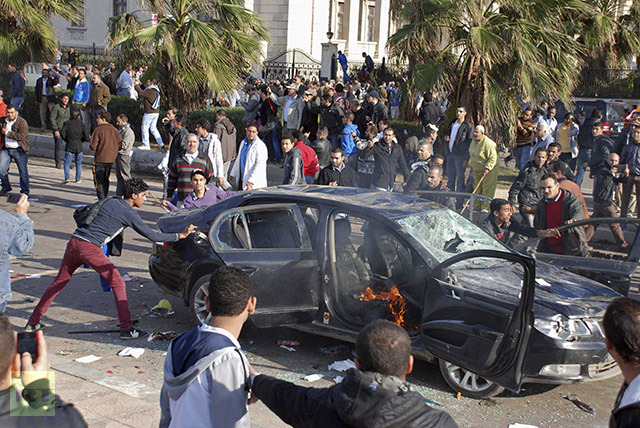 At least five people have been injured in scuffles between supporters and opponents of Egypt's President Mohammad Mursi in Alexandria, local media reported.
Tensions have been running high ahead of the constitutional referendum set for Saturday.
Alexandria, Egypt's second largest city, was engulfed in violence after over 2,000 people rallied around a central mosque in support of the draft constitution. The document is backed by President Mursi, who went ahead with a referendum on the national charter despite the recent unrest in the country.
Prominent preacher Ahmed Mahalawy urged Alexandria worshippers on Friday to vote 'Yes' in the constitutional referendum, saying it would bring stability, Ahram Online reported.
This provoked protest from opponents of the draft document, fueling the already volatile situation. Several cars were set on fire while antis and pros of Mursi hurled stones at each other. The fighting slowly spread from the mosque where Friday prayers were held to main roads.
Security forces had to be deployed to the scene. At least four men were arrested and scores of knives were confiscated.
Up to five people were injured in the scuffles.
Egypt will vote on the constitution on December 15 and on December 22. Egypt's opposition has slammed the draft as highly divisive.