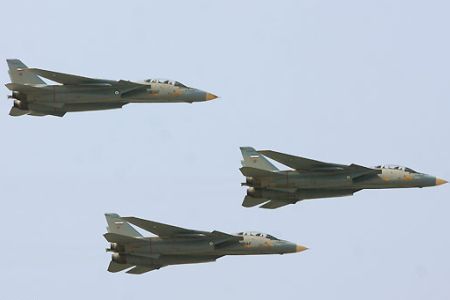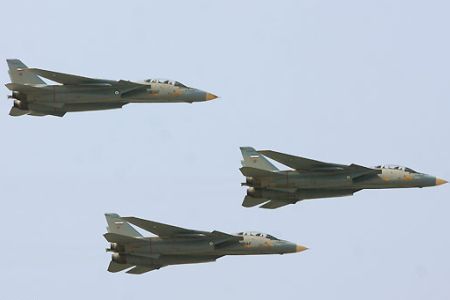 Distorting news about Iran's war drill, Western media have reported that six "unknown planes" intruding into the country's airspace have been intercepted.
Spokesman for the "Modafean Aseman Velayat 3," (Defenders of Velayat Skies) drill General Hamid Arjangi said earlier on Wednesday that Iranian forces have identified the mock intrusion of six "unknown planes" into the country's airspace.
As part of the drill, we had six reports about the intrusion of six unknown planes into the country's space [on Tuesday], Arjangi said, adding that in every six cases the planes were forced to lift off and interception operations were carried out, Fars News Agency reported.
However, The Washington Post, Associated Press and AFP among other Western media outles, reported that Iran's armed forces intercepted six "unknown planes" that intruded into the country's airspace during aerial defense maneuvers, citing Fars News Agency as the source.
Arial defense units from the Army and the Islamic Revolution Guards Corps (IRGC) are taking part in the three-stage five-day "Modafean Aseman Velayat 3" defense maneuvers.
The nationwide air maneuvers, which kicked off early Tuesday, are being held near Iran's "nuclear and vital landmarks" and include tests of long-range anti-air missiles.
The drills aim to enhance response capabilities in countering threats against the county's populated, vital, strategic and nuclear landmarks.