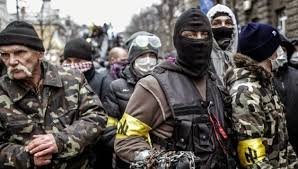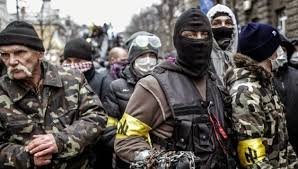 A political commentator says that Western mercenary forces have been killing Muslims in the Middle East and elsewhere in recent decades, Press TV reports.
Mark Glenn, a writer and co-founder of the Crescent and Cross Solidarity Movement, an interfaith forum dedicated to uniting Muslims and Christians against Zionists, made the remarks in an interview with Press TV on Saturday.
The analyst said that the US-led Western countries have launched a drawn-out war against the Muslim nations through proxy terrorist groups across the Mideast and other parts of the world.
"The Western mercenary army in the Middle East and Islamic countries have been killing innocent women and children for the last century," the analyst said.
The US and its allies have supported and funded several terrorist groups across Muslim countries over the past few decades. Experts believe the US Central Intelligence Agency (CIA) and Israel's Mossad spy agency have been deeply involved in the creation of the Takfiri groups currently operating in Iraq and Syria.
Hundreds of European citizens have also joined the ranks of the Takfiri militants fighting against the government in Syria.
Commenting on the recent series of attacks in France, Glenn said that the Israeli spy agency has a long and proven record in planting and orchestrating such deadly false flag operations.
However, the analyst did not rule out the involvement of the terrorist groups in the deadly raids in Paris, stressing that the Western-backed terrorist groups such as al-Qaeda and ISIL were furthering the Zionist interests across the world.
Elsewhere in his remarks, Glenn also noted that the Zionist-friendly Western mainstream media have spared no efforts to tarnish the image of Islam and Muslims.
He concluded by saying that the Western public was paying a heavy price for their governments' unconditional support for the expansionist agenda of the Tel Aviv regime.