Europe
World News
WESTERN SAVAGE: Over 1,400 dolphins killed in Faroe Islands in one day, sparking widespread condemnation
More than 1,400 dolphins have been killed by hunters in Denmark's Faroe Islands in one day, drawing worldwide condemnation over what was said to be a traditional whale hunting.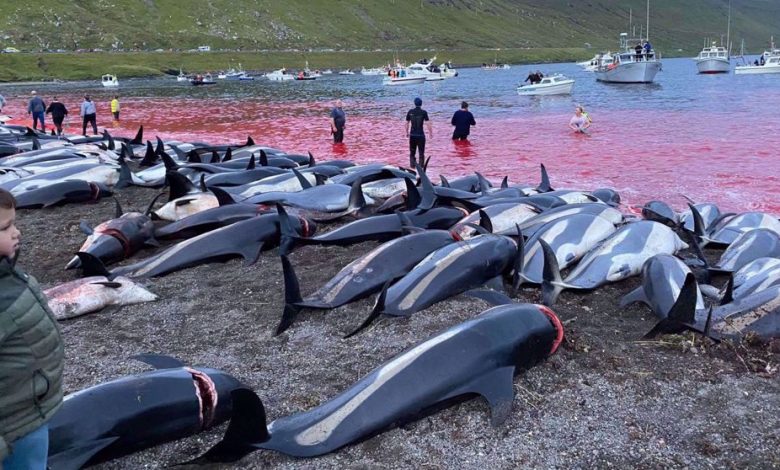 The massacre was reported after a pod of 1,428 Atlantic white-sided dolphins was corralled by speed boats and jet skis onto Skálabotnur beach on the island of Eysturoy, and then killed.
The mass killing, which took place late on Sunday, was swiftly blasted by authorities in marine conservation group Sea Shepherd as a "brutal and badly mishandled" massacre, and the largest single hunt in the Danish territory's history.
"For such a hunt to take place in 2021 in a very wealthy European island community just 230 miles [370 kilometers] from the UK with no need or use for such a vast quantity of contaminated meat is outrageous," Rob Read, chief operating officer of Sea Shepherd UK, said in a statement.
"Considering the times we are in, with a global pandemic and the world coming to a halt, it's absolutely appalling to see an attack on nature of this scale in the Faroe Islands," said Captain Alex Cornelissen, Sea Shepherd Global CEO. "If we have learned anything from this pandemic is that we have to live in harmony with nature instead of wiping it out."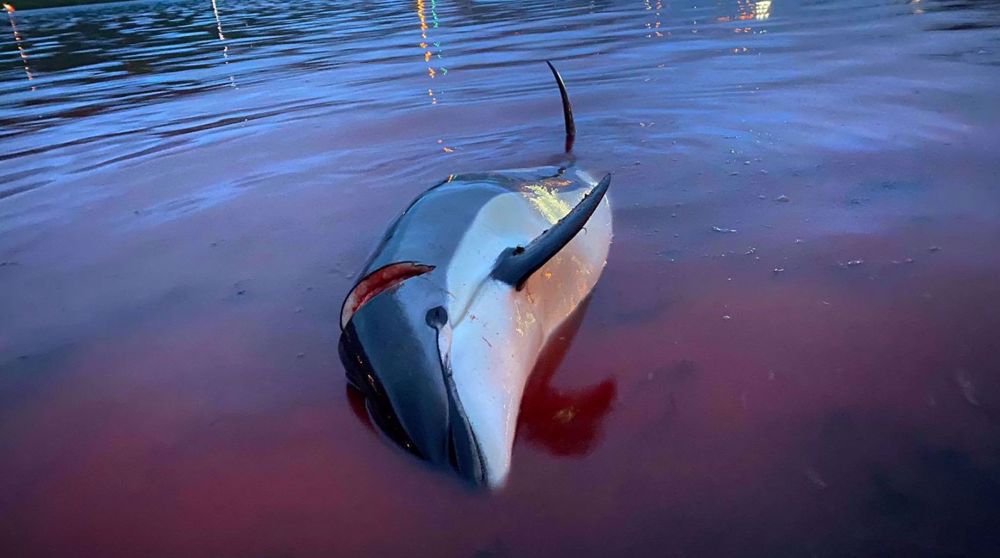 The killing also sparked international outrage and prompted the Faroes premiership to announce on Thursday that the government would review the dolphin hunt.
"We take this matter very seriously. Although these hunts are considered sustainable, we will be looking closely at the dolphin hunts, and what part they should play in Faroese society," Prime Minister Bárður á Steig Nielsen said.
The Faroes government also said it would "start an evaluation of the regulations on the catching of Atlantic white-sided dolphins."
Dolphin hunting is an ancient tradition in the Faroe Islands — an autonomous territory of Denmark located between Norway, Scotland and Iceland — that dates back to Viking times.
The controversial custom, known as "the grind", involves driving pilot whales or other large dolphin species into the islands' fjords in order to kill them with a specialized lance.
Although Dolphin hunting in the Faroe Islands is legal, it does require a license and permission from local authorities. The event has in recent years sparked a massive backlash on social media worldwide, including calls to boycott Faroe Island exports, such as salmon.