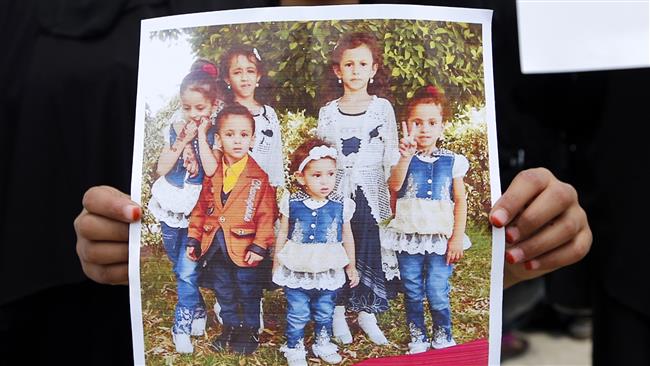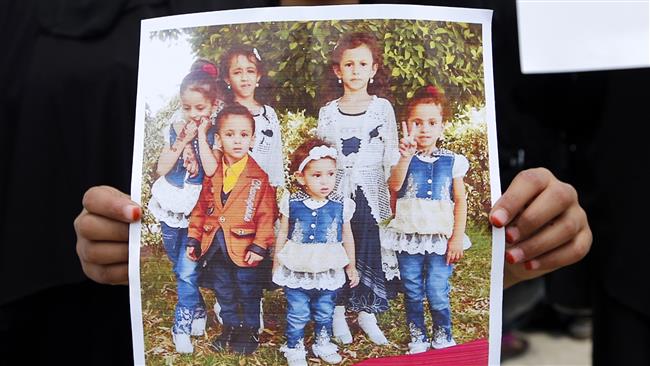 The United Nations' World Food Programme (WFP) has directly blamed Saudi Arabia for a humanitarian crisis in Yemen, which has been the target of a Saudi-led war for two years and a half.
"Saudi Arabia should fund 100 percent of the needs of the humanitarian crisis in Yemen," said the WFP's Executive Director David Beasley. "Either stop the war or fund the crisis. Option three is, do both of them."
More than 12,000 people have died since March 2015, when Saudi Arabia and a number of its vassal states invaded Yemen — which was already the Arab world's most impoverished nation.
The war was launched to restore power to a former Riyadh-friendly regime.
The Saudi-led coalition has imposed an all-out blockade over Yemen.
The UN has accused the coalition of denying entry to vessels bound for the key Red Sea port of al-Hudaidah, through which around 80 percent of Yemen's food imports used to arrive.
"We are having problems with access. The Saudis have created serious complications for us because of the port being blockaded to a certain degree, and the destroying of the cranes at al-Hudaidah port…That has substantially reduced our capacity to bring food in."
The destruction of the five cranes has resulted in ships lining up off Yemen's coast because they cannot be unloaded.
Beasley said the restrictions introduced by the Saudi-led coalition had also prevented the delivery of fuel needed by the UN vehicles that travel in and out of the capital, Sana'a, carrying aid and personnel.
According to the UN Office for the Coordination of Humanitarian Affairs, two million people have been displaced since the onset of the warfare, and a cholera epidemic has killed 2,000 people and infected 600,000 others.
Aid agencies have described the overall situation as one of the world's worst humanitarian disasters.