Saudi Arabia
Whistle-Blower: S. Arabia Lying about Real Number of Coronavirus Patients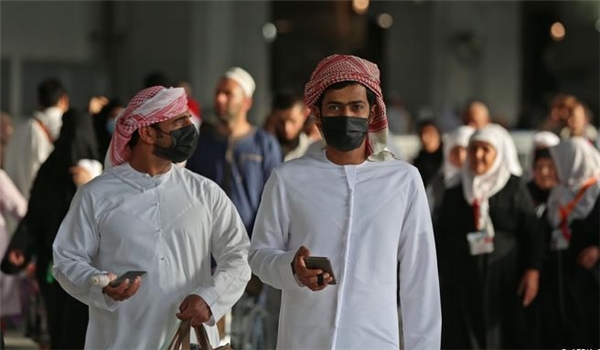 Saudi whistle-blower Mujtahid, who is believed to be a member of or have a well-connected source in the royal family, revealed that Riyadh is hiding the data related to the coronavirus cases in the country, saying that thousands are infected with the virus in Saudi Arabia.
"The Saudi officials conceal the real number of people infected with coronavirus and the number now stands at thousands and even tens of thousands," Mujtahid wrote on his twitter page on Sunday.
He added that over 5,000 people in Qatif and over 900 others in Mecca have been infected with the COVID-19 virus, saying that the number is higher in Riyadh but the data are concealed.
Mujtahid said that al-Riyadh specialized hospital has been evacuated to run as a coronavirus patient center, but in essence it has been equipped to recieve the royal family and officials in case of infection to the lethal virus.
Meantime, the Kingdom's Health Ministry officially said that another 48 people were tested positive for COVID-19 in Saudi Arabia on Saturday, bringing the total number of confirmed cases to 392.
In a press briefing, the ministry's spokesman called on members of the public to stay at home and avoid gatherings, adding that the ministry is doing its best to combat the spread of the coronavirus.
On Wednesday, authorities ordered companies to suspend work in headquarters for 15 days, save for those working in health, food and other essential services.
The oil-rich Qatif region has been placed on lockdown with restrictions on movements in and out of the province, the first of its kind among the Persian Gulf Arab states.