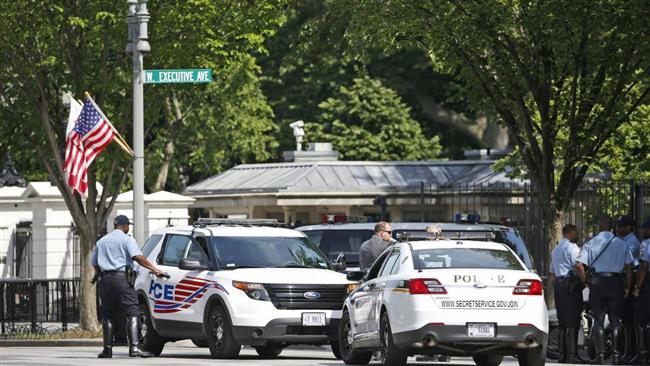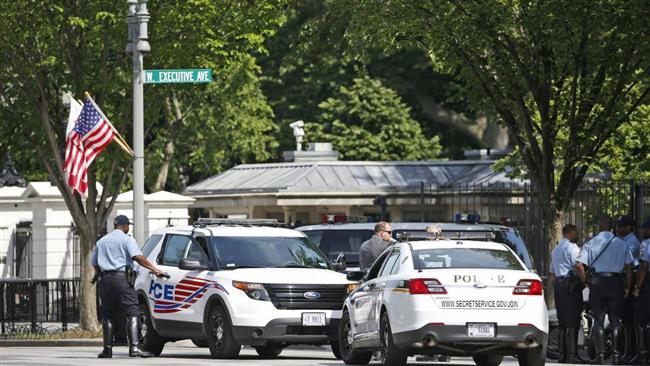 The White House has been put on lockdown for around 45 minutes following a shooting incident nearby, police says.
An armed man was shot by security guards at a checkpoint on West Executive Drive in downtown Washington on Friday afternoon, according to police.
A fire department spokesman said the suspect was taken to a nearby hospital in critical condition.
President Barack Obama was not at his office at the time. He was out golfing at Andrews Air Force Base in Maryland.
Snipers took positions on the White House roof with guns drawn as people were cleared off the streets. Some people were heard screaming.
Reporters in the White House briefing room said they were told to take shelter in the White House basement during the incident.
West Executive Drive is located within the security perimeter of the White House complex and separates the West Wing offices from the Eisenhower Executive Office Building, where additional offices for the Executive Office of the President are located.
A surge in breaches at the White House over the recent years has prompted security revisions at the executive complex.
In 2014, knife-wielding Omar Gonzalez, an Iraq War veteran, jumped the White House fence and ran into the building.
Another man, Joseph Caputo, scaled the fence surrounding the complex on Thanksgiving of last year.
In 2011, Oscar Ortega-Hernandez fired his weapon at the White House and was subsequently charged with attempting to assassinate Obama or a member of his staff.