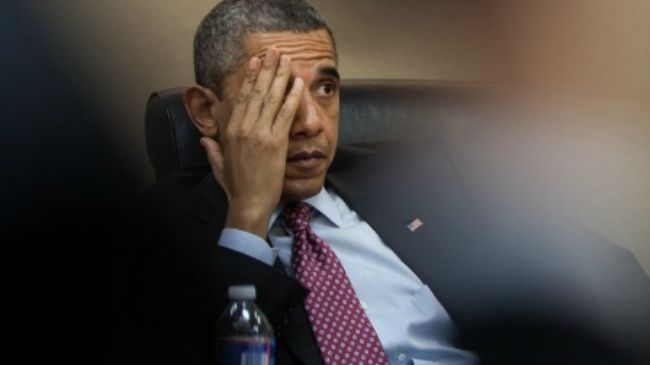 The White House on Saturday mistakenly identified the CIA's top officer in Kabul, Afghanistan, as US President Barack Obama is paying a surprise visit to the country.
The officer was exposed when his name was inadvertently included on a list provided to news organizations of senior US officials participating in Obama's visit with US troops, The Washington Post reports.
According to the report, the White House recognized the mistake and quickly issued a revised list that did not include the individual, who had been identified in the initial release as the "Chief of Station" in Kabul.
Officials feared the CIA officer and his family could be at risk if his name were published, the report said.
The officer, who is the CIA's highest-ranking spy in Afghanistan, was one of 15 senior US officials identified as taking part in military briefing for Obama at Bagram air base, a US-run military compound north of Kabul.
The Post said it's not clear whether the disclosure will force the CIA to pull the officer out of Afghanistan.
At least three CIA station chiefs in Pakistan have been identified in recent years. In one of the cases, the report said, a CIA officer became a target of death threats after his identity was exposed, forcing the agency to rush him out of the country.