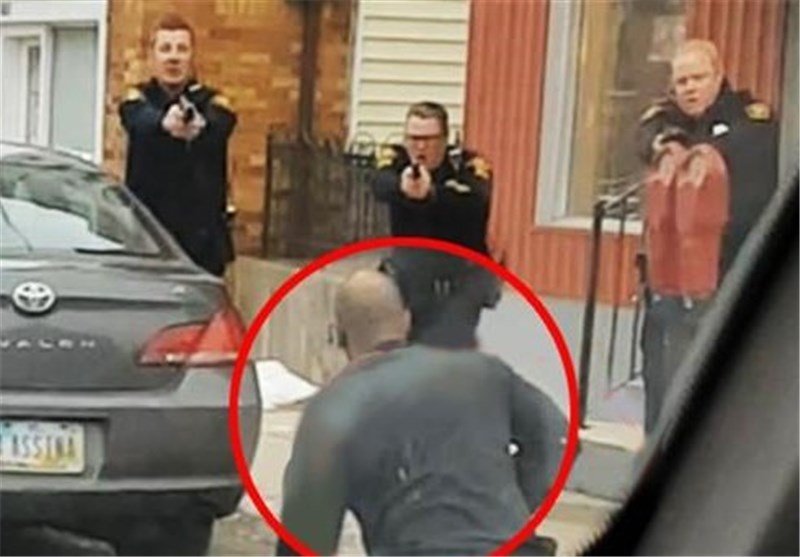 A white police officer in Montgomery, Ala., has been charged with murder in the shooting death last week of Gregory Gunn, a 58-year-old black man, officials said.
Investigators would not discuss what led them to file the murder charge against the officer, Aaron Smith. But city officials on Wednesday afternoon appeared to back away from their initial assertions that Mr. Gunn, whose father was among the city's first black police officers, had been carrying a stick or another object that could have been perceived as a weapon.
"In the history of Montgomery, this is not one of our great days," said Mayor Todd Strange. He said that the city would seek to fire Officer Smith, 23, who has been on the force in Montgomery, the Alabama capital, since 2012.
The state has been investigating the Feb. 25 shooting, and Mr. Strange said: "We trusted the process last Thursday. We trust the process today. And we will trust the process in the future."
A lawyer for Officer Smith, Mickey McDermott, criticized the arrest as "political" and said he believed the authorities charged the officer in an effort to prevent civil unrest.
"They have a duty to protect the public from itself sometimes," Mr. McDermott said. "They, I believe, thought this would be the mechanism to show the public that they are trying to be honest and fair to both sides."
The announcement of Officer Smith's arrest came only six days after his fatal encounter with Mr. Gunn, who worked in a grocery, the New York Times reported on Wednesday.
Montgomery officials initially said that Officer Smith had stopped Mr. Gunn, who was walking home after a late night of work and playing cards, believing him to be suspicious. It was after 3 am, and the two became involved in a struggle. At some point, officials said, Officer Smith opened fire.
Mr. Gunn's death has resonated sharply in Montgomery, a predominantly black city with a history of mistrust between the local authorities and residents. Mr. Strange, who is white, and the city's police chief, Ernest N. Finley Jr., who is black, were among the officials who sought to ease frustrations after the shooting and were sometimes rebuffed.