World News
WHO warns of global shortage of oxygen equipment
The World Health Organization (WHO) has warned that hospitals worldwide are facing a shortage of oxygen concentrators due to rising demand amid a surge in coronavirus cases.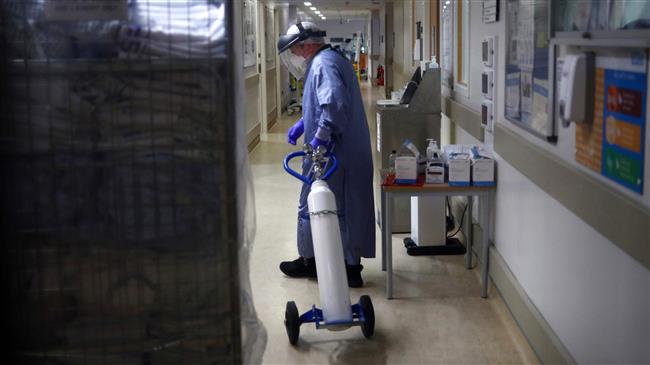 "Many countries are now experiencing difficulties obtaining oxygen concentrators," Tedros Adhanom Ghebreyesus, the director general of the WHO, said on Thursday. "Demand is currently outstripping supply."
Tedros said the UN health agency had bought 14,000 oxygen concentrators from manufacturers and planned to send them to 120 countries in the coming weeks.
A further 170,000 concentrators — worth about 100 million dollars — will be potentially available over the next six months, he added.
The shortage of oxygen concentrators, which are needed to support the breathing of coronavirus patients suffering from severe respiratory problems, comes as one million new cases are reported worldwide per week.
The new coronavirus, which causes a respiratory disease known as COVID-19, emerged in the Chinese city of Wuhan in December last year, then affecting the rest of the world in a short span of time.
The virus has so far infected over 9.4 million people worldwide, and at least 480,000 have died. WHO says it expects global infections to pass the 10 million mark by the end of the week.
Cases continue to surge in the Americas, with the United States confirming its second-highest one-day total so far with 34,700 new infections.
Mike Ryan, the executive director of the WHO's emergencies program, has said many Latin American countries have experienced a 25%-50% increase in cases in the past week.
"I would characterize the situation in the Americas in general as still evolving, not having reached its peak yet, and likely to result in sustained numbers of cases and continued deaths," he said.
Many European countries are meanwhile looking to ease the lockdowns imposed across their territories to curb the COVID-19 epidemic. They have established expert committees to work out a gradual easing of stay-at-home orders for some businesses and schools while trying to avoid a likely second wave of the pandemic, which could overwhelm their health services.