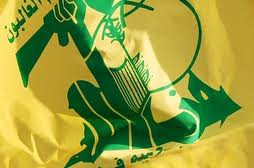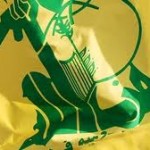 I don't think I can ever forget the day we drove over 4 hours to get to the small village on the Lebanese southern border. The line of cars was barely moving from Tyre and all the way to Naqura, the last town before the border. We had to drive our cars through areas that were not opened yet, breaking the bushes as we drove. We were heading to our home town for the first time in 13 years to attend a funeral. It was no ordinary funeral.
I still remember how we used to go to that same village when I was much younger. I used to go with my aunt or my grandmother. It was usually the most strenuous day, when we had to wait for hours at the checkpoints and the Lahd soldiers made sure we had our clearance. I was only five then, and I still needed permission.
That day, on May 25th 2000, my family and I didn't need permits. And we were on our way to see the land of our forefathers. The place where our great fathers built their homes with their own hands and memorized instinctively every inch of land, a land rich with olives, grapes, figs, and much more.
We were deprived of this land for so long and now we were heading back. It all seemed so natural, but we were still in mourning. We were about to attend the funeral of the man who reached the village before us. None of us really knew that about him. What many of us knew was that he was a successful engineer. He was a kind of cousin you would always find at times of need, a loving father and a compassionate husband.
I could swear I could see him drive past us and raise his hand to say hello with his usual smile and his children striving to climb to the front seat and hold him. He had always been far ahead of us. This time, he had to take part in something he had always considered sacred, and was willing to pay his life.
It was during the two days before; the resistance had said they will not discontinue their operations against "Israeli" presence in every piece of occupied territory in south Lebanon. The "Israelis" never stopped their shelling on all parts of the south which were now filled with civilians returning to their homes, many of them for the first time 20 years. My cousin headed with a group of fighters to one of the highest points in the western towns. They were ready for everything, so he told his family. Four were killed after they had done what they had to do. My cousin was one of the martyrs.
Perhaps their mothers had said in their hearts:" we don't want our land back, we just want our sons to come home." Maybe we all did at one point. When any one of us says we can never forget them that does not merely mean we are indebted to them and should honor them, but such humans are beyond memory, and beyond time.
Were these people ours to have them back? These men that we call martyrs died for us to cherish life, that's true, but in essence there is something beyond our comprehension.
The word martyr comes from the Greek martur, meaning "to witness." Such testimony was defined in terms of the collective psychology at every given time. Different Civilizations have retained part of their history through remembering those who served their nations.
When I asked one of the mothers of the martyrs at the yearly commemoration of her son what she remembered about him, she said," I remember every single detail. Do we ever forget Imam Hussein who died for Islam and his sister Zeinab that bore the noble struggle after him? She had to live and be strong after she lost him. All these years that we've remembered these divine people, now we have to live up to their sacrifices, and the sacrifices of my son and his companions, those who went before him and those who will follow them to a place much more beautiful than this world."
The men and women we call martyrs were showing their testimony to having lived and died for the faith in something divine. The year 2000 was merely the beginning of an unending line of sacrifice that these martyrs have transcended on to us. And it is only natural to be forever grateful.