Syria
Whys of changing position of Syrian opposition groups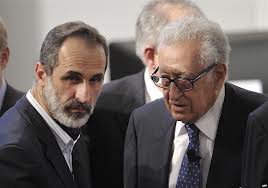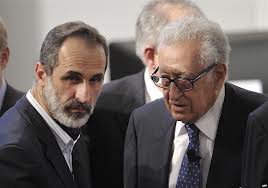 "For solving the standing chaos and avoiding from more damages, Syrian nation decided to solve the problems inside of their countries," said the member of national security and foreign policy Commission of Majlis.
Syria has been experiencing unrest since mid-March 2011. Many people, including large numbers of security personnel, have been killed in the violence.
Recently, Iranian President Mahmoud Ahmadinejad has met with his Egyptian and Turkish counterparts to discuss the ongoing crisis and challenges in Syria and find solutions to end the unrest in the Arab country. The trilateral meeting was held on the sidelines of the 12th summit of the Organization of Islamic Cooperation (OIC).
In this meeting, the three political faces came to this agreement that the standing massacre and chaos in Syria should be stopped. It is worth to nothing that recently the opposition groups of Syria also accepted the negotiation process with Syrian government.
Regarding the recent event, TNA reporter asked two Iran parliament members about the why of changing position of Syrian opposition groups.
"Syrian people are accustomed to resistance but resistance against injustice and cruelty followed by more damages to these people , so for solving the recent chaos and uprisings and also for avoiding from more damages, the nation of Syria decided to solve the problems inside of their countries," said Avaz Heidar Pour.
Speaking in an exclusive interview with TNA, the political face underlined, "Western countries came up at last with this idea that injecting money and sending weapons to Syria does not work anymore."
"So they also decided to solve the existing challenges and chaos in Syria through negotiation between supporters of Assad government and oppositions groups in this country," the member of national security and foreign policy Commission of Majlis underscored.
He went on, "Western countries actually failed in removing Assad Governments, so such failure can be regarded as a victory for the nation of Syria."
Avaz Heidar Pour pointed to the upcoming presidential election in Syria and said, "being the candidate of the upcoming Presidential election in Syria, Assad can increase his popularity in Damascus and Syria."
One of the members of cultural commission of Majlis, Mahdi Kouchak Zadeh, also in an interview with TNA, pointed to the recent attack of the regime of Israel and the effect of such event on solving the present chaos in Syria.
"After the recent attack of Israel on Syria, many people left opposition groups," said Kouchak Zadeh.
He underlined that opposition groups proposed the suggestion of negotiation with Assad government when they got sure of the failure of military theory.
The political figure underscored that the government of Syria also should not ignore the rights of its nation, negotiating with opposition groups.