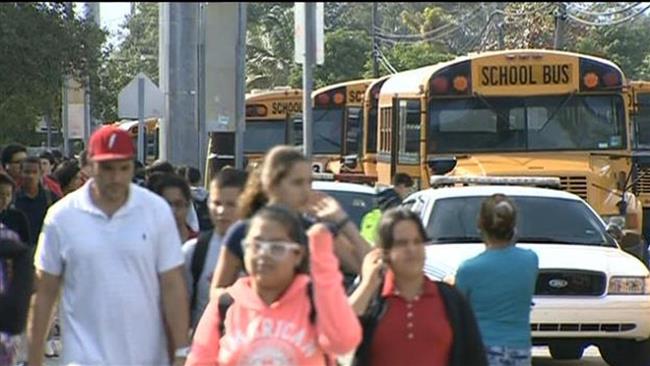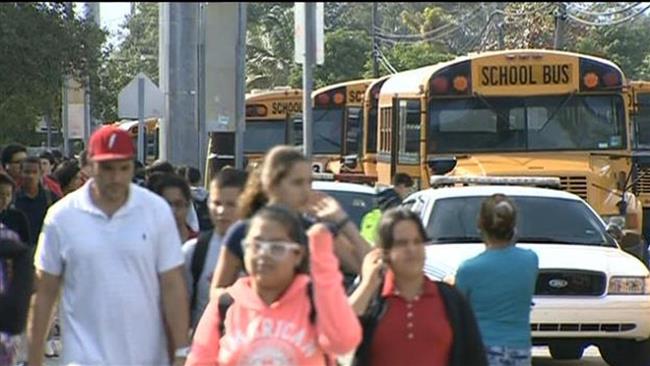 Wide racial disparities remain in US public schools, including in discipline, suspension, course access and teacher quality, according to new data released by the US government.
From academic programs to teacher experience to advanced science and math courses, American schools that enroll large numbers of minority students lag far behind, according to a report by the US Education Department released Tuesday.
US Education Secretary John King said the report exposes the "systemic failure" of the country's education system to educate all students equally.
"Our systemic failure to educate some groups of children as well as others tears at the moral fabric of the nation," King told reporters after the release of the study.
"When we deny some students access to a high-quality education, we all lose out in multiple ways," he said.
The study, required by Congress and conducted biennially, shows that African-American students are 3.8 times more likely to receive one or more out-of-school suspensions than white students.
While 6 percent of all students received one or more out-of-school suspensions in the 2013-2014 school year, the percentage was 18 percent for black boys and 10 percent for black girls.
By contrast, only 5 percent of white boys and 2 percent of white girls were suspended at least once, according to the data.
The new federal data show that minority students are also badly underrepresented in nearly every type of advanced academic program in schools.
At schools that offer gifted education programs, black and Hispanic students comprise 42 percent of students. Yet only 28 percent of them were actually enrolled in such programs in 2013-2014, the data show.
Minority students are also more likely to have inexperienced teachers, the data show. Only 5 percent of white students and 4 percent of Asian students attend schools where more than one in five teachers is in his or her first year on the job, compared to 11 percent of African-American students and 9 percent of Latino students who attended such schools.
Moreover, the study found disturbing new evidence about "chronically absent" students, who miss 15 or more school days per due to suspension, illness or the need to care for a family member.
King called the statistics "distressing."
"It's very worrisome that we have 13 percent of our students who are chronically absent," he said. "Even the best teacher can't be successful if students aren't in class, and so we've got work to do as a country on this issue."