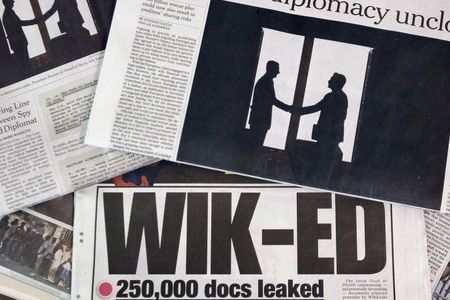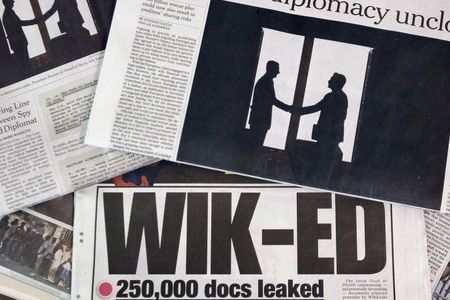 The new documents released by WikiLeaks pave the way for the US to attack Iran over its nuclear program, a political commentator has told Press TV.
"I believe that this is an inside operation that is aimed not only at improving Israel's image in the world at a time when she really looks quite bad but also as a means of blackmailing the United States government into going to war against Iran," Mark Glenn said in an interview with Press TV.
Glenn, from the Crescent and Cross Solidarity Movement of Coeur d'Alene, added that the leaks are meant to "undermine solidarity in the Middle East between Iran and her neighbors."
On Sunday, WikiLeaks website released 250,000 classified US documents, some of which touch on issues ranging from the US involvement in spying against the UN to the involvement of the US embassies across the world in espionage activities.
Part of the documents also claimed that Saudi Arabia "frequently" exhorted the US to attack Iran in order to diminish its nuclear program.
The apparently leaked documents suggest that the leaders of Persian Gulf states of Qatar, Bahrain and the United Arab Emirates, along with the Israeli regime considered Tehran's peaceful nuclear program an existential threat, urging a US attack on Iran.
Iranian President Mahmoud Ahmadinejad, however, described the published documents as part of a US "psychological warfare" against Iran.
"The US administration releases documents and makes a judgment based on them. They are mostly like a psychological warfare and lack legal basis," Ahmadinejad said.