Iran
Win-Win approach can lead to final agreement on nuclear issue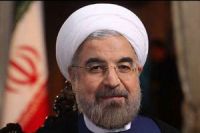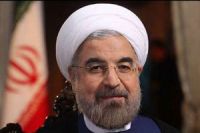 President Hassan Rohani has said that by adoption of win-win approach, the current negotiations on Iran's peaceful nuclear activities case can lead to a final agreement.
According to IRIB World Service, citing IRNA, in an address to 4th Summit of Conference on Interaction and Confidence Building Measures in Asia (CICA) in Shanghai on Wednesday, President Rohani noted that Islamic Republic of Iran, based on its defense doctrine and ethical and religious principles, is against atomic weapons. However, it considers the usage of nuclear technology for peaceful purposes as the inalienable right of Islamic Iran and all countries.
In another part of his speech, the Iranian president said that at the 68th round of UN General Assembly meetings, he presented the plan for a world free from violence and radicalism for establishment of a globe, in which dialogue would replace weapons; wisdom and logic would replace usage of force; and security and stability would replace destruction and corruption. The Iranian president went on to add that meanwhile many CICA member states, as the founders of this resolution, showed that Asia, as the cradle of largest global divine religions and logical schools of thoughts, should continue its campaign against violence and radicalism.
Furthermore, Iranian president emphasized on the cooperation of CICA member states to foil the fatal threat posed against peace and security by weapons of mass destruction, while adding that the only way of removal of this threat is to wipe out these weapons.
The Iranian chief executive underlined that reinforcement of economic ties and joint ventures among CICA member states are two of the most effective avenues for promoting regional convergence within the realm of global economy.