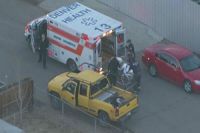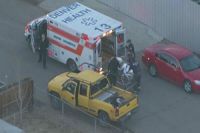 A woman and two children have been killed with a third child in critical condition after a shooting in the US city of Denver.
A woman and at least two children under the age of 10 were among the dead with one critically injured child taken to a hospital after a shooting incident was reported at around 6:55 a.m. local time (1355 GMT) in the US state of Colorado on Wednesday.
A neighbor said she heard gunshots around 5:00 a.m. (1200 GMT) and then "right after that a truck took off really fast."
The shooting comes amid growing calls across the US for legislative action to control free access to guns, especially assault weapons.
On December 14, 2012, a 20-year-old man, identified as Adam Lanza, killed twenty children and six adults at an elementary school in Newtown, Connecticut.
The United States experienced several mass killings in 2012, including the Colorado cinema shooting in July that killed 12 people and injured nearly 60 others. In August, a killing spree at a Sikh temple left seven people dead.
Every year, more than 30,000 people are shot and killed in the US.