Iran
Women role in Iran's revolution no less than men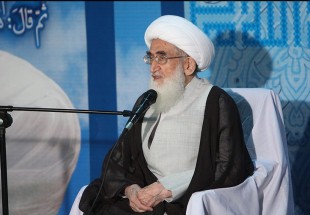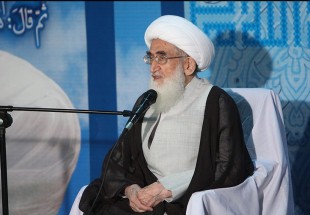 Ayatollah Nouri-Hamadani pointed to the role of women in the Islamic Revolution, and said the negative propaganda of the enemy before the revolution spread [lies] about how Islam does not value women, and that women were distrustful of the Islamic Revolution. Imam Khomeini (RA) said that the role of women in the Revolution was no less than men and that women had a special role in the Revolution.
The renowned Ayatollah made the remarks in a meeting with a group of women police trainees.
Ayatollah Nouri-Hamadani noted that in Islam, secularism and secular thought are not accepted – the head of state must be a prophet, imam or the representative of the imam, and explained: "The representative of the imam must be an Islamic scholar and a jurisprudent who is pious, just, brave and a resourceful manager and leader who can resist and fight against the enemies of Islam."
He also added that before the Islamic Revolution, previous governments only used Islam as a tool to further their own goals which led to the cultural and financial poverty of Iranian society and led the people astray from the truth. "[For this reason] in Islam, the government must be in the hands of the righteous," His Eminence said.
Ayatollah Hussein Nouri-Hamadani emphasized that one of the most important gifts God has given to the people of Iran is the Islamic Revolution, saying: "Understanding the background of the Islamic Revolution, reflecting on the pillars [on which it was built] and the blessings and effects of the culture of the Revolution are the things which society should understand so they are able to contribute to it."
He stated that in the Holy Quran, God stresses that understanding the blessings of God and thanking Him for that which He blesses His servants with has a great effect on one's spirituality.
The renowned source of emulation stated that one of the greatest blessings is Wilayah (guardianship), stating that in Islam, government is coupled with guardianship, as the Prophet Muhammad (S) and Imam Ali (A) greatly stressed. "From the Islamic perspective, government is included in the religious sphere. Thus, religious people should be in the government," he explained.
He emphasized that the citizens of many countries in the Middle East including Syria, Lebanon, Egypt and Yemen seek an Islamic revolution in their countries but the enemies sponsor conspiracies to prevent their goals. They strive to prevent an Islamic awakening and an Islamic revolution. "Society should remain awake and alert and protect the ideals of the Revolution," he said.
In conclusion, Ayatollah Nouri-Hamadani stated that the Iranian Islamic Revolution awoke the distracted world from the oppressive and arrogant powers of the world.