Korea
World Alarmed over N.Korea Missile Launch, Pyongyang Slams Seoul Policies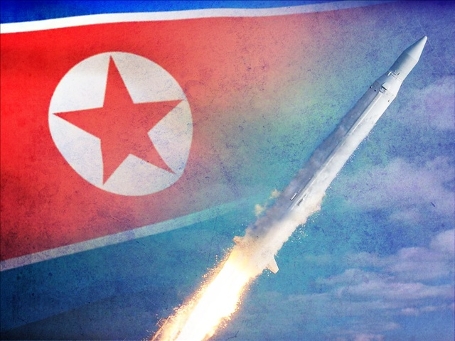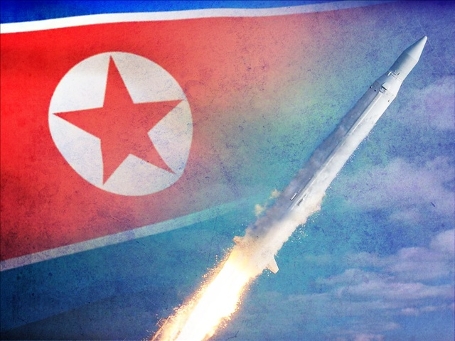 North Korea kept the world on edge Thursday over an expected rocket launch, as Pyongyang said that Seoul's confrontation policies were responsible for the closure of Kaesong joint industrial zone.
South Korean intelligence says the North has prepared two mid-range missiles for imminent launch from its east coast.
Although Pyongyang has not announced any launch, many observers expected it will take place during the build-up to the April 15 birthday for late founder Kim Il-Sung.
State media said foreign delegations had already begun arriving in Pyongyang for the event, which is one of the most important dates on the North's calendar.
The missile launch may also coincide with some high-profile visits to South Korea, with both US Secretary of State John Kerry and NATO chief Anders Fogh Rasmussen in Seoul on Friday.
Yonhap news agency quoted military sources as saying the North was moving multiple missiles around in an apparent bid to confuse outside intelligence-gatherers about its intentions.
INTERNATIONAL ACTIONS
"North Korea… with its bellicose rhetoric, its actions, has been skating very close to a dangerous line," US Defense Secretary Chuck Hagel said Wednesday.
"Our country is fully prepared to deal with any contingency, any action that North Korea may take or any provocation that they may instigate," Hagel added.
The South Korea-US Combined Forces Command has raised its "Watchcon" status from 3 to 2 to reflect indications of a "vital threat", while the South's national police force has also been placed on "heightened terror alert."
The North last week told foreign diplomats in Pyongyang they had until April 10 to consider evacuation, and followed that with a similar warning to foreigners in South Korea to get out ahead of a possible "thermo-nuclear" war.
The European Union said the seven EU countries with embassies in North Korea saw no need to leave, and added that it saw no risk to EU citizens in the South.
"If foreigners plan to visit this country… they will meet no problems whatsoever," said South Korean foreign ministry spokesman Cho Tai-Young.
For his part, Russian Foreign Minister Sergei Lavrov warned against heating up the crisis, and stressed that Moscow and Washington were cooperating closely.
"On North Korea we have no differences with the United States," Lavrov told journalists after meeting John Kerry on the sidelines of a G8 foreign minister's meeting in London.
"One just shouldn't scare anyone with military manoeuvres and there's a chance that everything will calm down," Lavrov said.
"CONFRONTATION POLICIES"
Meanwhile on Thursday, North Korea renewed a threat to permanently close its Kaesong joint industrial zone with South Korea, blaming the "confrontation" policies of the South's new president, Park Geun-Hye.
"Needless to say Kaesong industrial district will cease to exist should the Park Geun-Hye regime continue pursuing confrontation," the North's Bureau for Central Guidance to the Development of the Special Zone said.
"The current powerholder in the South can never be able to shake off responsibility for having Kaesong, which survived even the traitor Lee Myung-Bak's term in office, all but closed," a bureau spokesman said.
Pyongyang announced the withdrawal of its 53,000 workers and the suspension of operations at Kaesong at the beginning of this week, as military tensions on the Korean peninsula soar.
President Park, who was sworn in at the end of February, described the move as "very disappointing" and warned the North it would severely impact the trust of future investors.