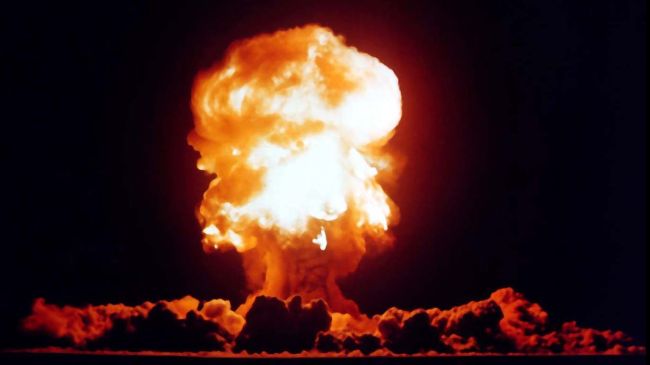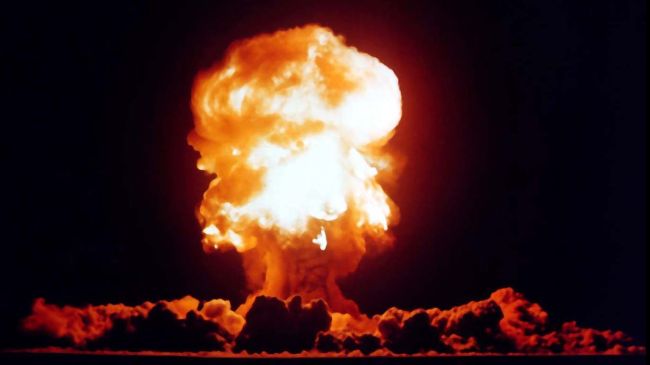 The use of nuclear bombs by the US in World War II has ushered in an era in which all nations feel an imminent threat of a nuclear holocaust by the US and Britain, a political analyst says.
In a Thursday article published on Press TV website, Finian Cunningham pointed to the 67th anniversary of the nuclear bombing of Japanese cities and argued, "Britain and the US innovated state terrorism during World War Two on a scale never seen before. This policy culminated in the atomic bombings of Hiroshima and Nagasaki."
"The holocaust of civilians was an essential and deliberate calculus of the terror threat that these powers have retained ever since," he added.
The article pointed out that the WWII atomic bombings by the US were not merely terrible acts of war, but they also signaled "a US policy of holding the world hostage to its global terrorism."
Hiroshima was devastated on August 6, 1945 after the US B-29 bomber Enola Gay dropped an atomic bomb on the city, killing an estimated 140,000 people instantly or gradually from radiation sickness and cancers. Three days later, another atomic bomb was dropped on Nagasaki, killing more than 70,000.
Cunningham pointed to the records which corroborate the fact that Hiroshima and Nagasaki were deliberately exempted from the American carpet bombing of other Japanese cities with conventional weapons and incendiary devices during 1944-45.
"This was because the cities to be targeted with the atomic bombs were required to be intact – in order to demonstrate to the rest of the world the singular shock and awe of the new weapon in the American arsenal," Cunningham pointed out.
"The immediate military target of America's nuclear power in August 1945 may have been Japan. But the political target was the threat of annihilation to the rest of the world," he added.
The analyst expressed regret that over 40 years after signing the Non-Proliferation Treaty (NPT), "Washington stands more than ever in breach of its international obligations," as not only has the US refused to get disarmed, it "has also proliferated its nuclear arsenal thousands-fold with the creation of a new generation of so-called mini-nukes."