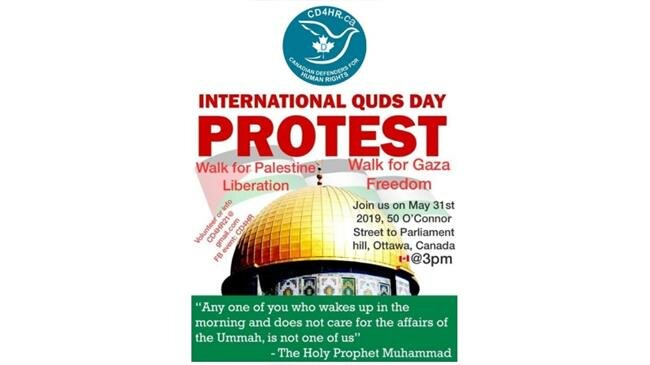 People across the world have been gearing up to mark the International Quds Day to reiterate their call for the liberation of Palestine from Israeli occupation and to denounce Israel's atrocities.
The International Quds Day is a legacy of the late founder of the Islamic Republic, Imam Khomeini, who designated the day in solidarity with Palestinians.
Since the 1979 Islamic Revolution in Iran, the International Quds Day has been held worldwide on the last Friday of the the Muslim fasting month of Ramadan.
Here are some posters calling for participation in the Quds Day rallies.