Iran
World must abandon double standards, condemn state terror: Iran foreign minister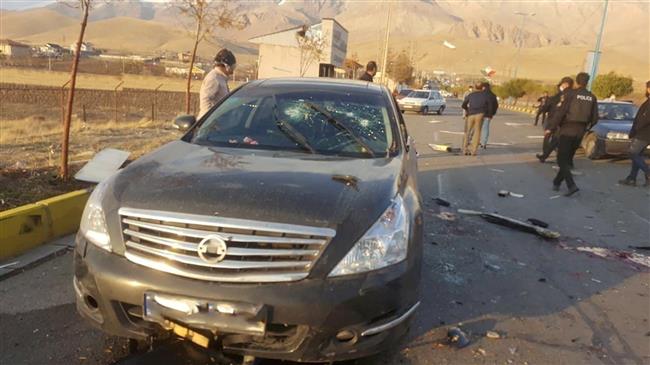 Iran's foreign minister has urged the international community to give up its double standards in dealing with terrorism and condemn all forms of state-sponsored acts of terror.
Mohammad Javad Zarif made the remarks in a French tweet on Sunday evening, which echoed a string of German tweets he posted earlier the same day in which he emphasized that the recent assassination of senior Iranian nuclear scientist Mohsen Fakhrizadeh bears the clear hallmark of atrocities committed by the Israeli regime.
Les terroristes ont assassiné un grand scientifique iranien. Cette lâcheté avec de sérieux signes du rôle d'Israël, illustre le bellicisme de ses auteurs désespérés.
L'Iran appelle la communauté mondiale dont l'UE à abandonner le double standard et condamner ce terrorisme d'Etat.— Javad Zarif (@JZarif) November 29, 2020
"Terrorists murdered a great Iranian scientist. This cowardice, with serious signs of Israel's role," Zarif said in his French tweet, adding that the assassination proved how desperate are those warmongers who have masterminded this act of terror.
"Iran calls on the world community including the EU, to abandon the double standards and condemn this state terrorism," he said.
The Iranian scientist, who headed the Defense Ministry's Organization of Defensive Innovation and Research, was targeted in a multi-pronged attack involving at least one explosion and machinegun fire by a number of assailants in Absard city of Tehran Province's Damavand County on Friday.
In his German tweet, the top Iranian diplomat said the recent assassination of the senior Iranian nuclear scientist bears the clear hallmark of atrocities committed by the Israeli regime, which has already murdered a number of Iran's scientific elites.
Head of Iran's Strategic Council on Foreign Relations Kamal Kharrazi said on Sunday that the Islamic Republic will give a calculated response to Fakhrizadeh's assassination.
"There is no doubt that the Islamic Republic of Iran will give a calculated and categorical response to those criminals who took Fakhrizadeh from the Iranian nation," Kharrazi said in a message.